A senior police officer from Eldoret has been charged with the crime of defiling a minor who had been arrested under unclear circumstances.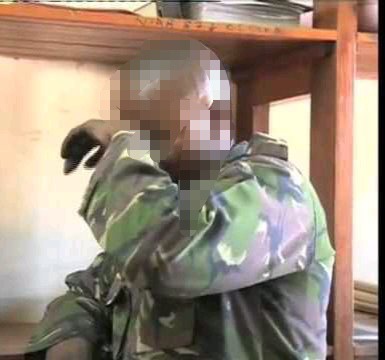 Photo:courtesy (image used for illustration courtesy of Google search engines)
Case File
In an earlier report given by nation media group, the rogue Police officer is reported to have been arrested aster he was found by some of his colleagues taking advantage of the victim in her cell.
Further reports received from the victim revealed that the officer had opened up the police cells and threatened her where he allegedly asked her to keep quiet else he was going to shoot her.
However, luckily for her, his colleagues who had at the time gone out on patrol came out and busted the rogue officer who was immediately put in custody by the station's OCS.
Judge's Ruling
In the latest reports received from Kiambu law courts in Gatundu, the officer who has been identified as police sergeant Paul Kipkoech Ritch has been slapped with over 40 years in jail after it was proved beyond reasonable doubt that he had committed the offense.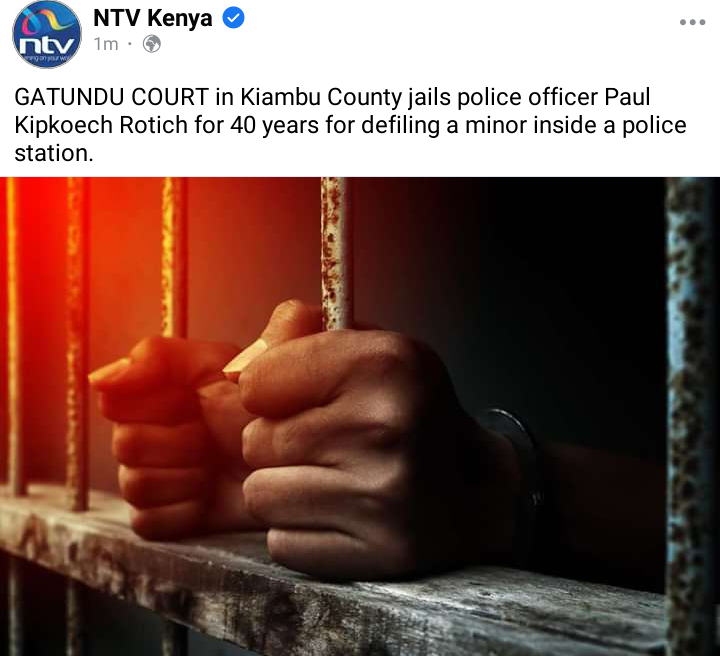 Kenyans Reactions
This has sparked alot of mixed reactions from Kenyans who seemed to have been confused on whether or not this sentence was fair enough.
With a section of Kenyans claiming that maybe the victim had agreed or rather gave the officer her consent, other went ahead and congratulated the magistrate for giving the correct judgment adding that whether or not she had given him the consent, she was still a minor and might have been afraid of her life.
Content created and supplied by: TheProffessorr (via Opera News )