Recently conductors and matatu drivers have been reported mistreating their customers, that is the passengers. The last incident was the one which was reported in Nairobi, a lady who was working in the bank was thrown out of a moving vihecle and she passed on. Conductors have been mistreating their customers in many cases and many people have lost their lives in their hands.
This conductor saved a child's life,proofing that good conductors still exist in the midst of the bad conductors.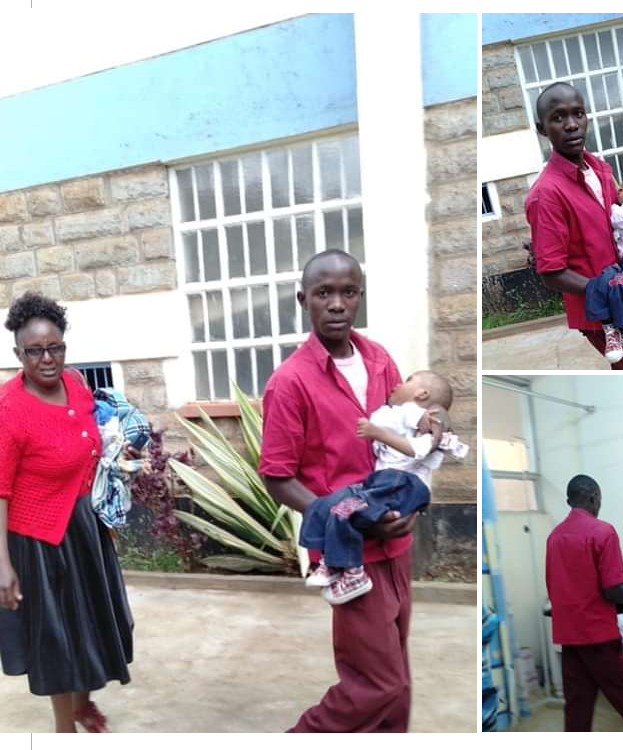 The conductor who was captured on camera works at Gatundu GTN Sacco, in his vehicle a lady boarded and she happened to be coming from hospital, Gatundu level 5 with her grand child. Along the way the child convulsed,the grand ma could not help but scream for help the conductor and his driver helped by responding quickly to the emergency. They took the child to Neema hospital in kahawa sukari - Engen
On arrival the conductor rushed the child In his arms to the doctors , the doctors were happy that a life was saved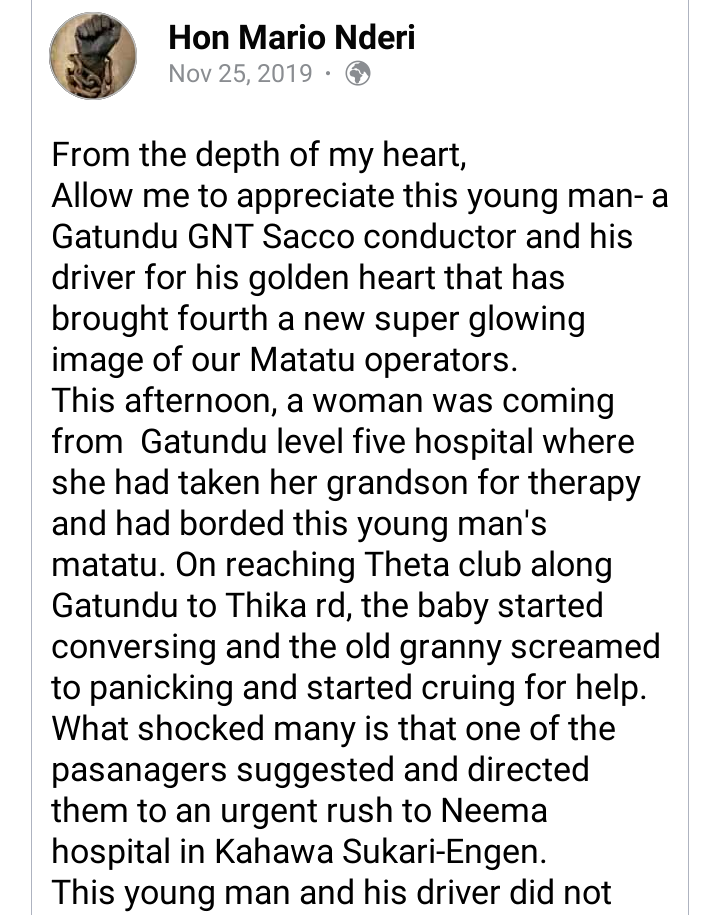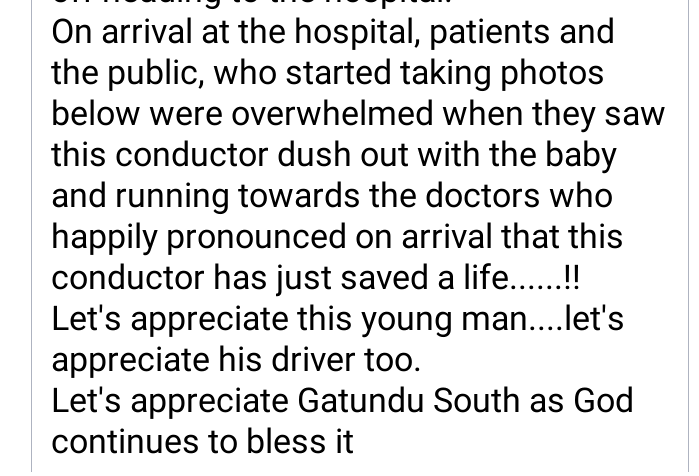 These were the comments and appreciation from netizens on Facebook.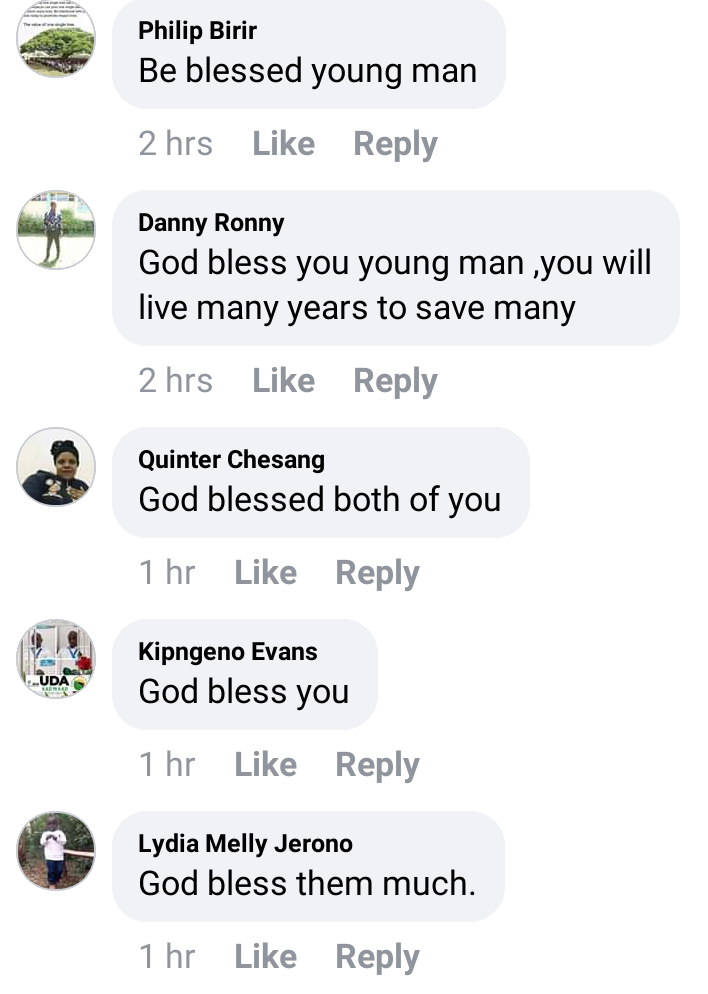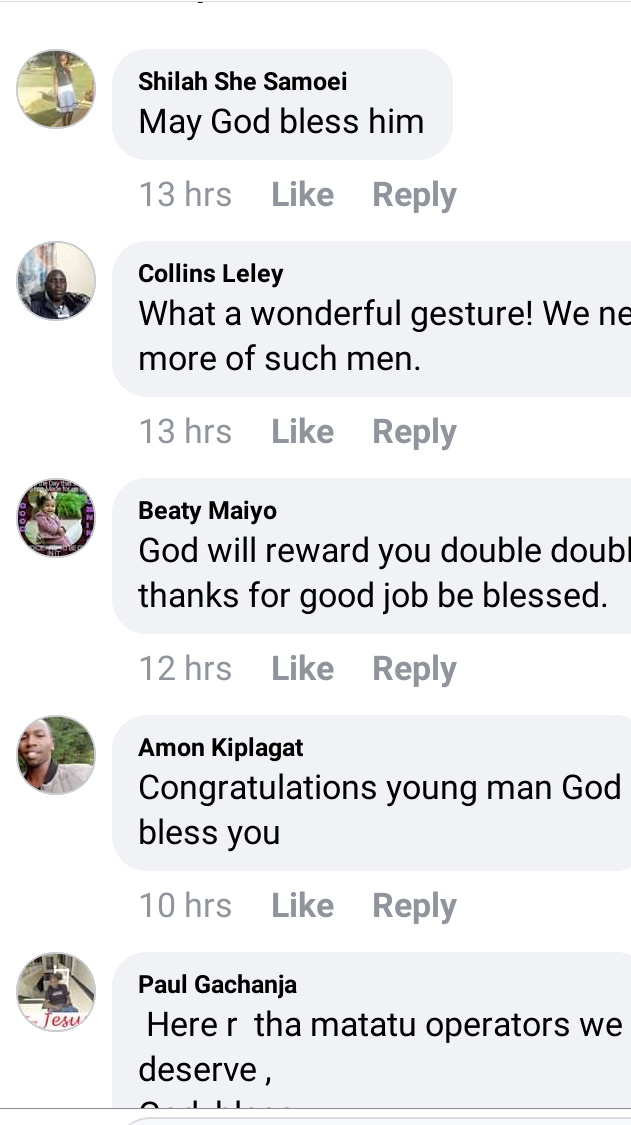 Let's appreciate this young man not all of them can do what he did.
Content created and supplied by: Mercychirchirjela (via Opera News )