Palpable confusion has engulfed the Kahawa Wendani residents after defilement suspect that they called the police on disappeared from the police cells. The middle-aged man is said to have defined a 11-year-old girl before he was arrested and taken to the police station. The man the alleged to have mysteriously disappeared from the police cells and his case file got lost.
Image: Courtesy
Efforts by the girl's mother to make follow-ups on the case have since been unfruitful. According to her, the girl was lured by the man into his house where he committed the heinous act. He later hid her inside the house for about five hours. That's when the girl's neighbors became suspicious. 
The neighbors went into the man's house where they found the girl without clothes. The said man was hurriedly trying to put on his. They informed the police officers who arrived at the scene and arrested him. 
The suspect was then detained in the police cells and investigations began. Unfortunately the man disappeared from the cells and has since not been traced. This has left the girl's mother at crossroads not knowing what to do since her efforts to seek justice for the daughter have not been successful.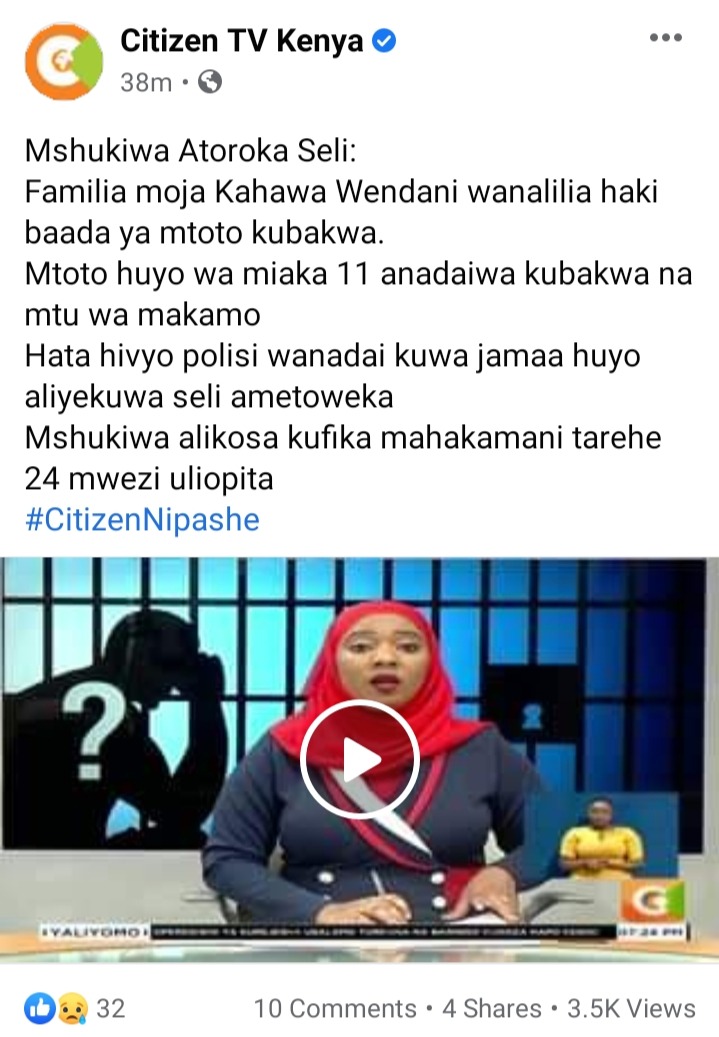 Content created and supplied by: Solita (via Opera News )