A girl has been taken to the police station after a tragic incident which reportedly happened in her school where she allegedly fed her new born baby to the dogs moments after giving birth to her.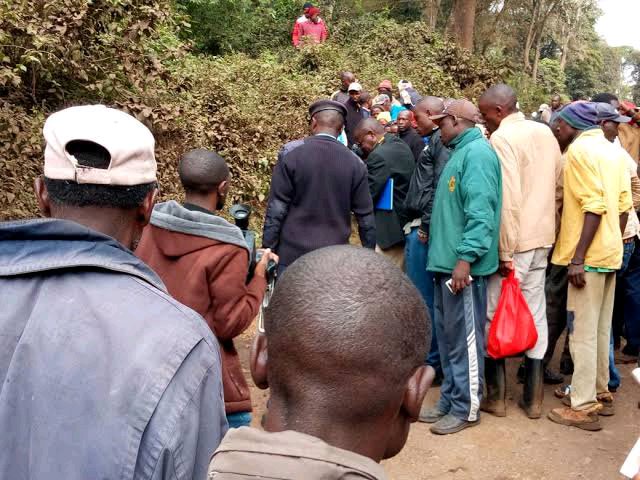 Photo:courtesy
According to the reports received from a reliable source, it has been reported that the suspect whose name was kept hidden for security reasons started experiencing labor pain before leaving the exam room after which she gave birth to her.
However, this this was followed by a dramatic scene after she was allegedly seen walking around a day after with no baby despite the fact that most of her classmates knew that she was pregnant and had given birth to the baby.
After being reported to the local authorities who demanded to know the whereabouts of the new born baby, the suspect is reported to have taken them where she left the baby who was luckily found alive and in stable condition with no dog bites.
The infant was immediately rushed to the nearest hospital for check up whereas the suspect was taken to the police station for more investigations and questioning waiting to be charged with attempted murder.
This incident has sparked alot of mixed reactions from Kenyans who seemed to have different opinions and suggestions on what she would have done. With a section of Kenyans calling for her arrest and detainment, others went ahead and called upon the government to consider introducing monthly mental health sessions to educate Kenyans on how to handle certain issues.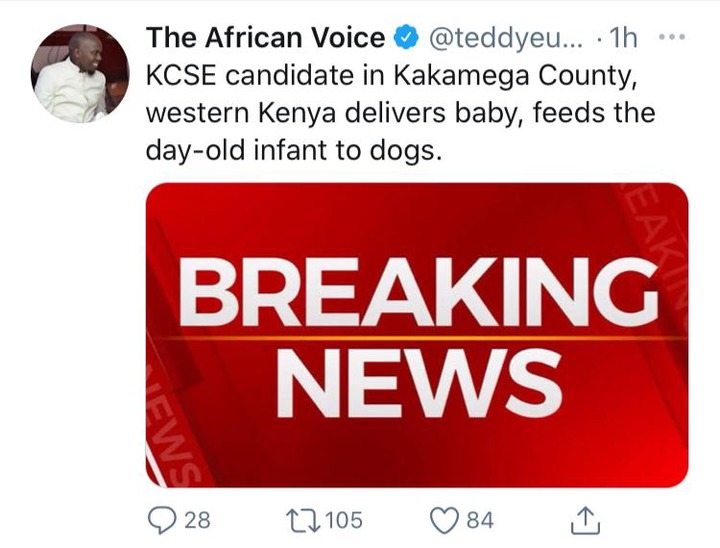 Content created and supplied by: TheReporterr (via Opera News )