Police officers in Athi River, Machakos county are investigating a shocking incident where a 52 year old man collapsed and passed on while at a female's house.
According to a report seen by ObserverNews, Ernest Kamanda who had visited Catherine Kinyanjui became unwell and collapsed at Catharine's house some time around 11:30 pm.
Mr Kamanda was rushed to shalom hospital, in Machakos county but doctors pronounced him dead on arrival.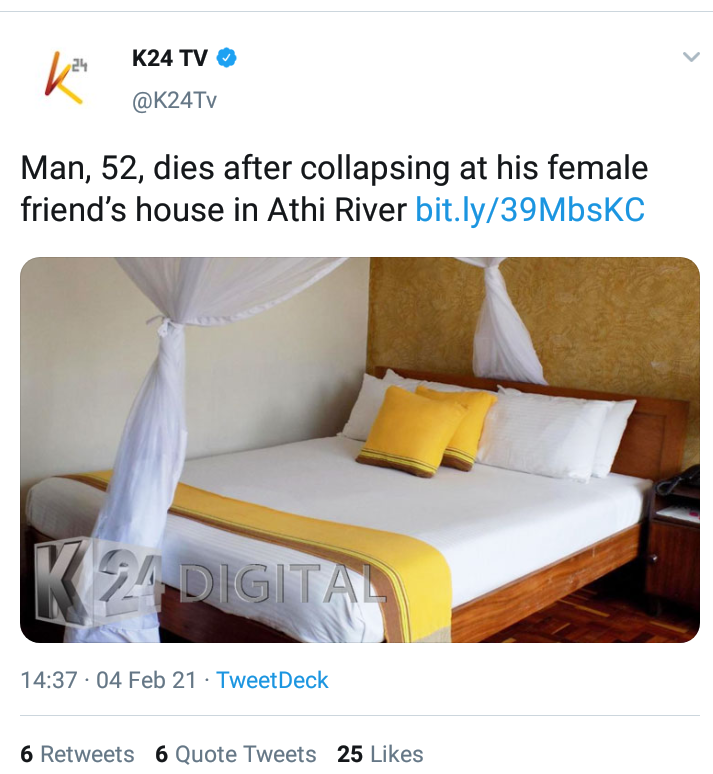 Suspicious cases of Men dying while in accompany of females are on the rise in the country. Some are suspected to have used some prescription pills leading to their unfortunate deaths.
Recently, the pharmacy board came out and strongly cautioned men from abusing prescription pills saying some are very dangerous if someone is suffering from chronic underlying medical conditions.
Mr Kamanda's body was taken to mortuary and an autopsy will be carried on it. The cause of his death has not been officially reported.
Content created and supplied by: ObserverNews (via Opera News )