Nothing is always stressful on a road than staying out in a line of several vehicles without moving for a while. It is always sad again, when you have an emergency like taking someone to hospital or rushing to an interview to be in time, then you meet yourself in a long jam of vehicles at the road.
This is what is currently happening nowadays in the Limuru Mai- Mahiu road which seems to connect vehicles from very many routes, to the capital city of Kenya, Nairobi. What majorly causes such long jams on busy highways are accidents that block the road and leaves other road users desperate in the road, looking for an alternative on where to pass through.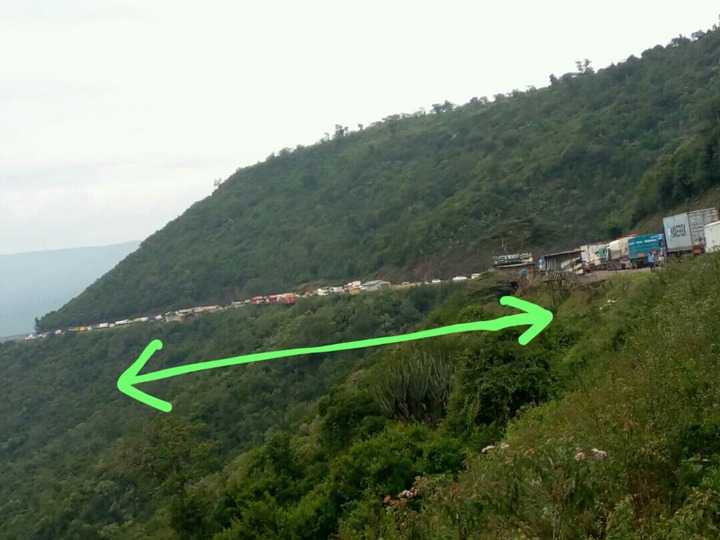 (Photo| courtesy)
Limuru Mai - Mahiu road is always known to be used by many trucks and trailers, that transport goods and items across the country. Through the rising number of accidents and vehicle breakdowns in the route, they therefore cause long jams and therefore drivers of personal vehicles and public service vehicles are adviced to use other alternatives, because the route has been fond of having long jams always because of trucks and trailers.
Content created and supplied by: Obedee (via Opera News )