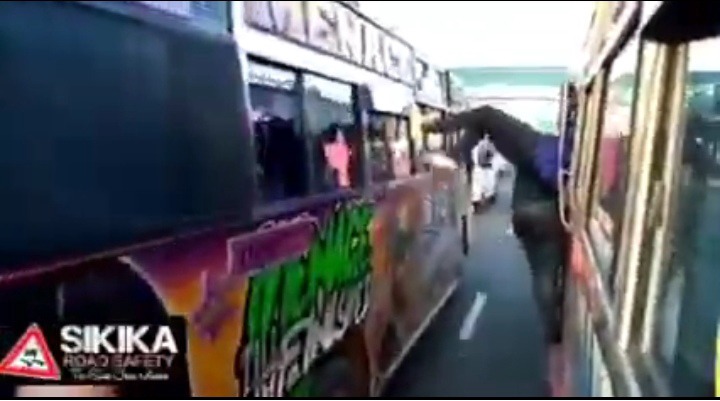 Drama was witnessed along the busy Thika super highway after two rogue conductors were spotted risking it all.
In a viral video uploaded by Sikika road safety two rogue conductors were spotted swinging dangerously on the speeding bus.
To make matters worse they even stepped on a moving vehicle along the same highway.
This continued for several minutes as the two young men stepped on another vehicle and amazingly a person at the back of the vehicle was recording the whole odeal.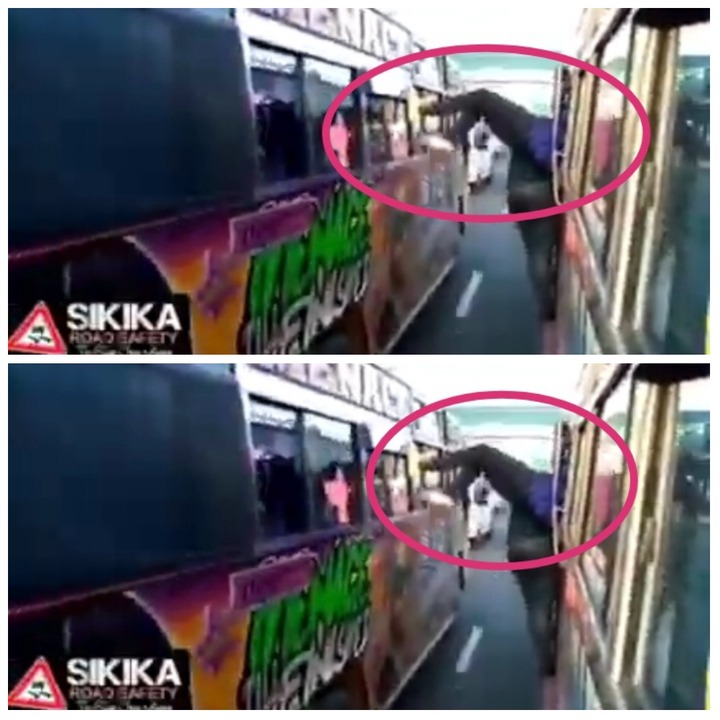 The shocking video comes at a time when a young boy who was also dangerously hanging by the entrance of a bus lost his life in Nairobi.
In the said incident the young man was said to have been dangerously swinging at the said vehicle only to be crashed in between after the bus rammed into a stalled lorry.
Police officers should act accordingly and make sure that such rogue conductors who are dangerously risking lives along the highway.
Video Link 🔗
https://m.facebook.com/story.php?story_fbid=1009097802949500&id=272541209938500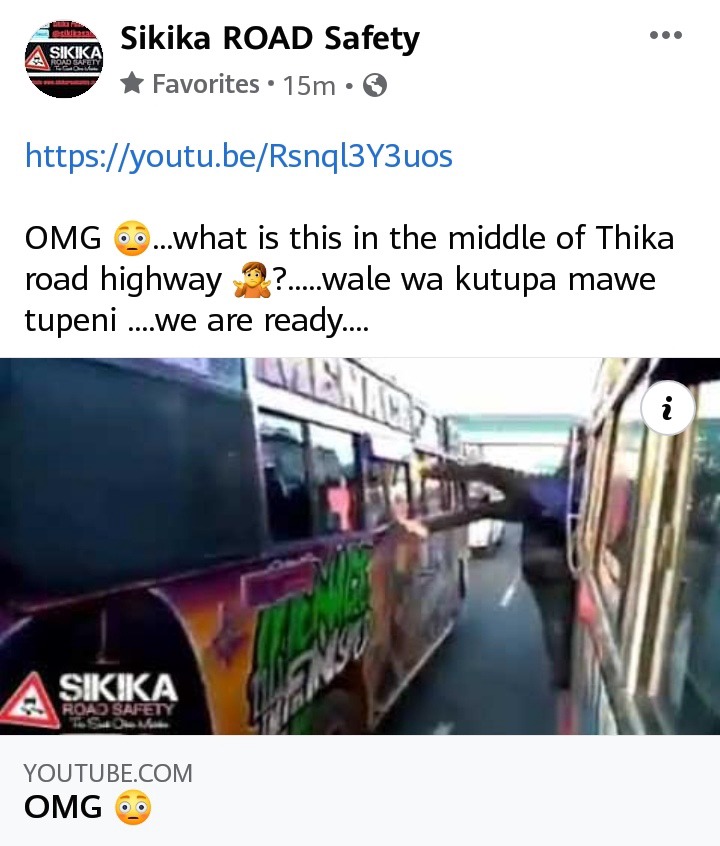 Content created and supplied by: Uplands (via Opera News )