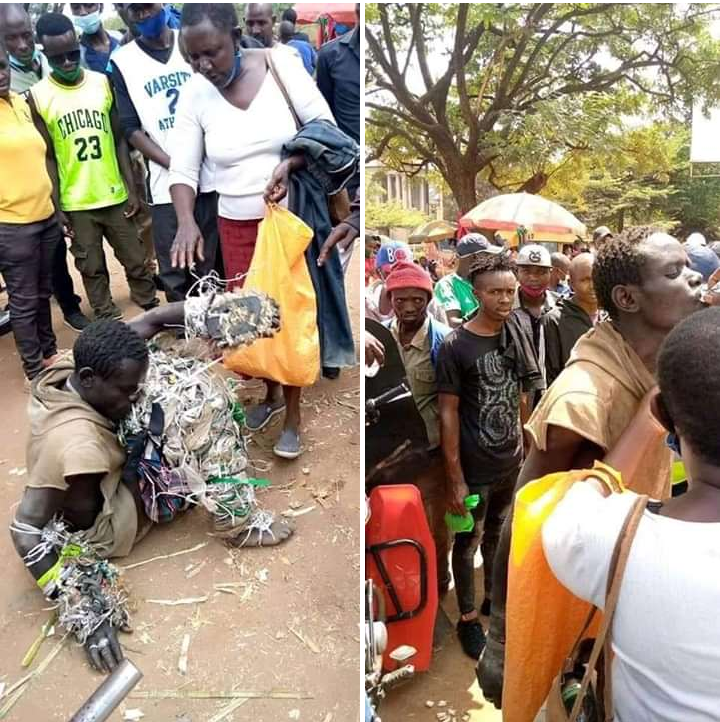 Zambian Netizens have been touched by a Kenyan mother from Nairobi who earlier today bombed into her long lost son in the streets. Sadly, the son had turned mad but this didn't stop the mother from shading tears of Joy.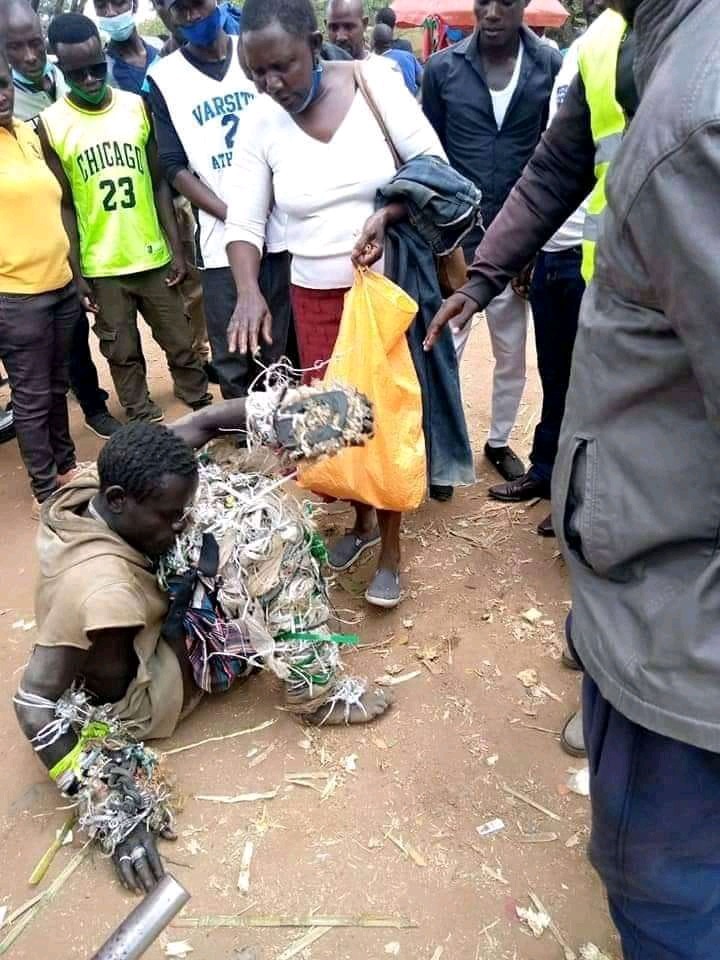 According to the mother, her 23 year old son disappeared three years ago when he was a first years student at the University of Nairobi pursuing a degree in sciences.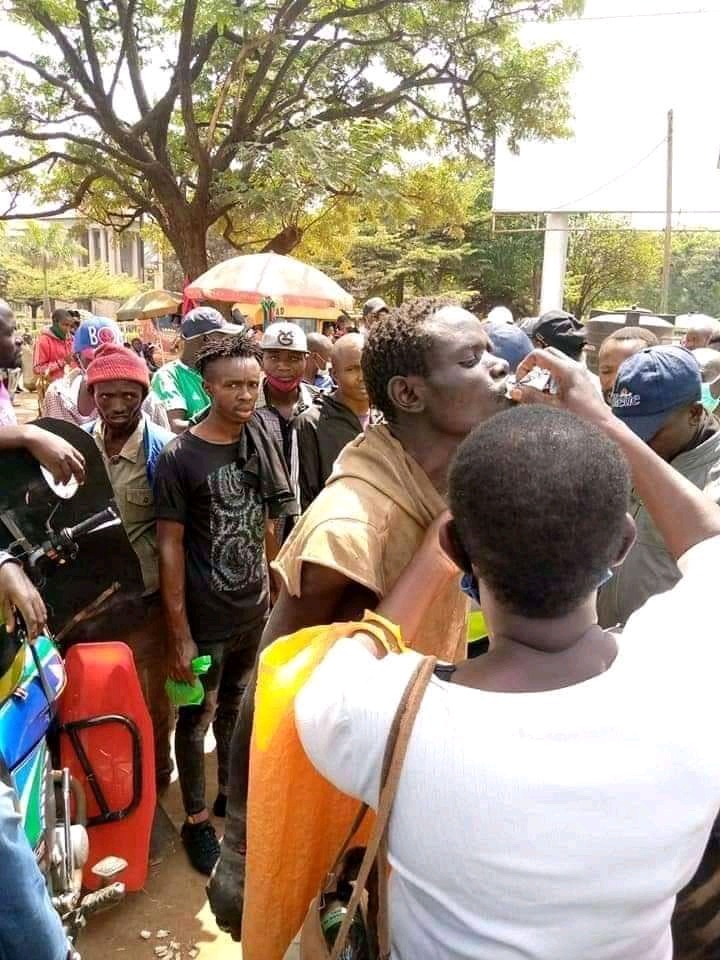 Zambian Accurate Information: "It was an emotional moment today for this mother when she bumped into her long long son mad on the streets of Nairobi. The "tearful" happy mother narrated to onlookers how her now 23-year-old son ran mad while at University of Nairobi where he was a 1st year student 3 years ago studying sciences. What surprised everyone was how quick the son recognized his mother. She prayed for him, offered him drinking water and later carried him away to hospital. Mothers, God bless you!"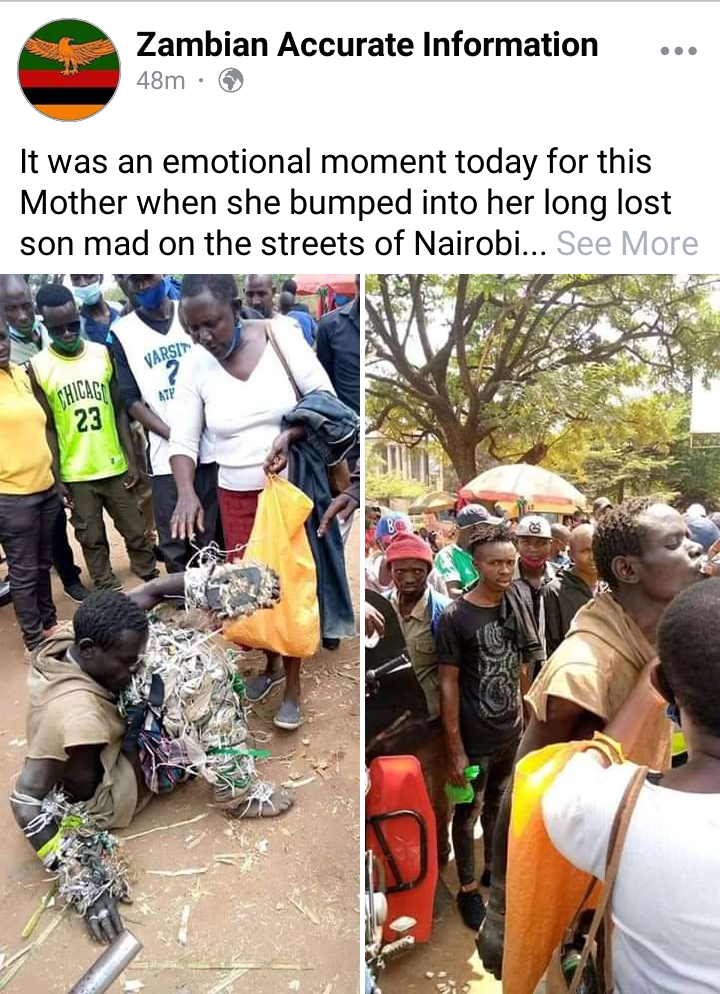 With this touching story, here is how Zambians reacted. 
Anesu: "That's what the devil does, taking away destinies. May the hand of God bring deliverance and be restored back to your destiny in Jesus Mighty name!"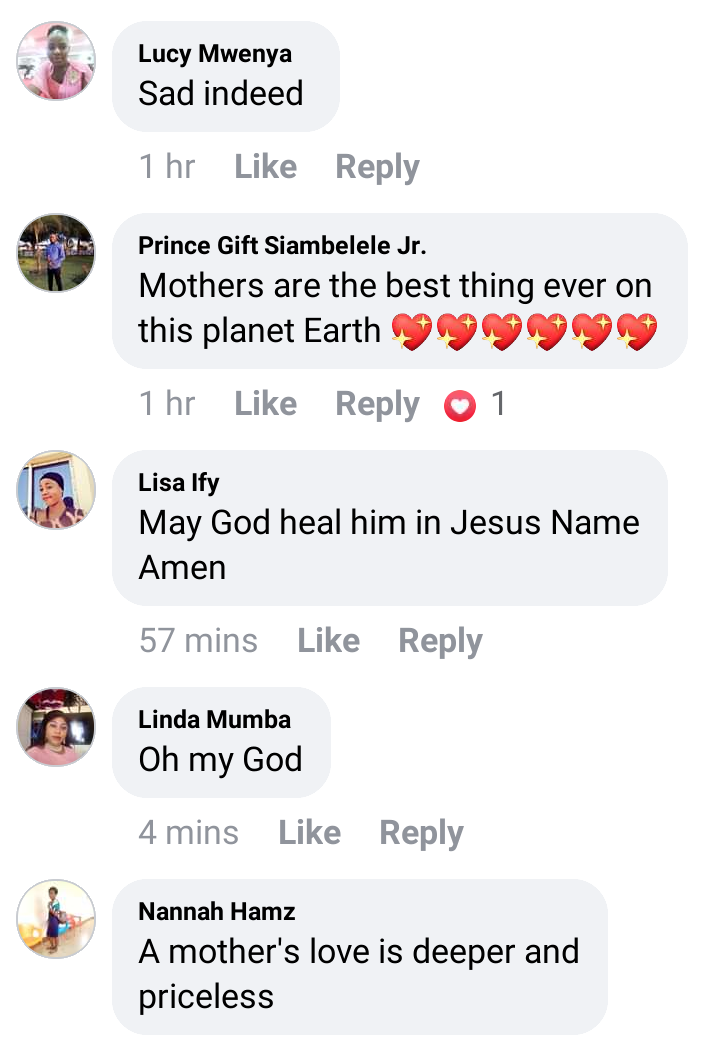 Marcus: "Let's learn to balance gender, even me if he was my son I would do the same. There are so many good fathers our there who never get praised."
Priscilla: "God will see you through mama, and your son will be better and sound."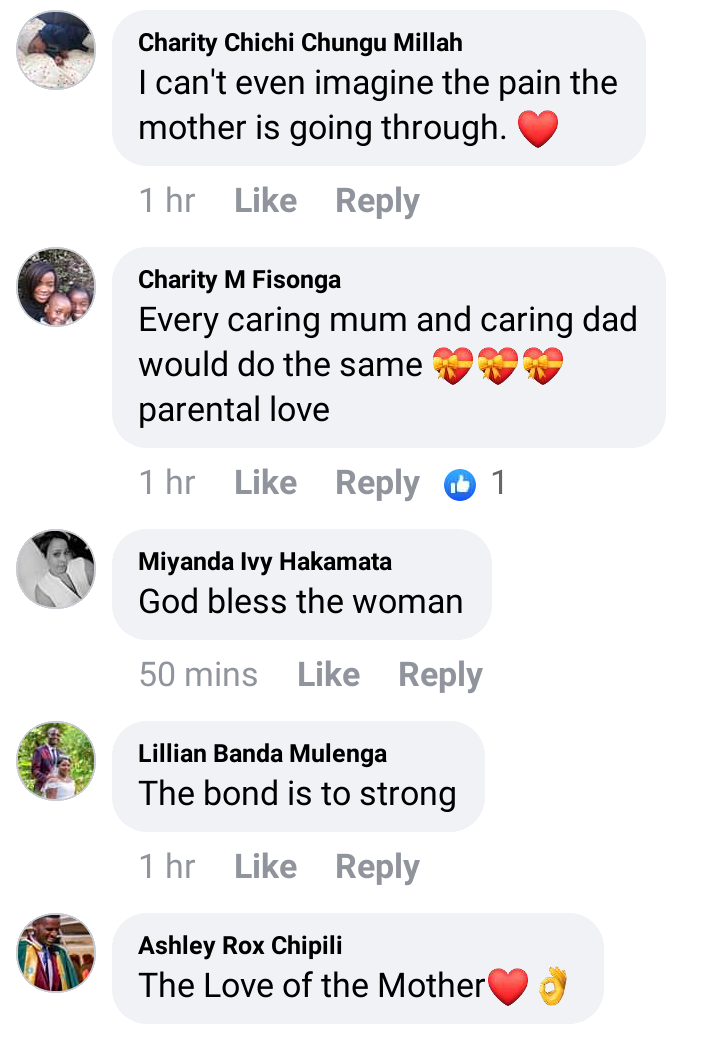 Charity: "I can't even imagine the pain the mother is going through now."
Mutinta: "Mother's love is priceless, may God Almighty heal him permanently."
Doris: "What an emotional moment! Hope he will find help at the the hospital."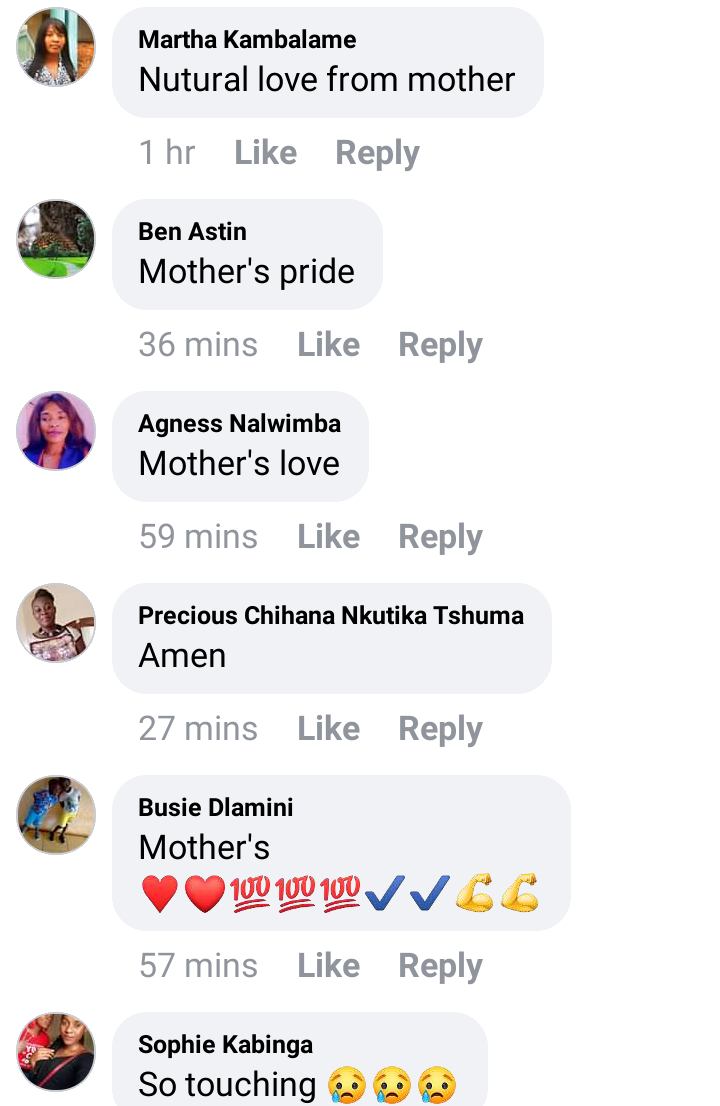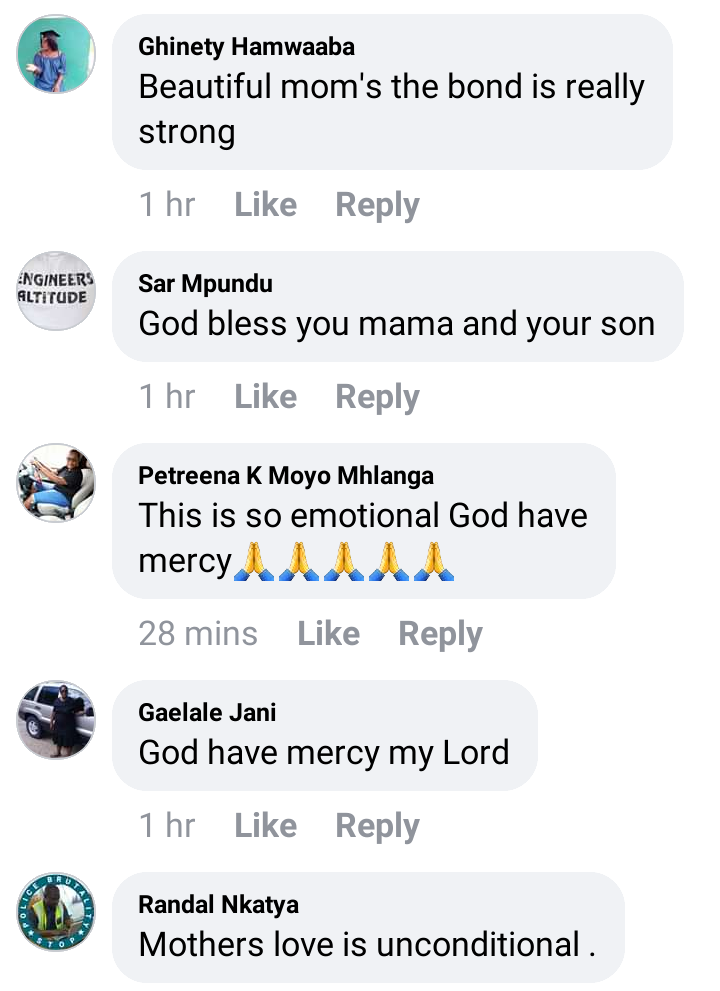 What's your take on this? Leave a comment and share widely.
Content created and supplied by: Omba254 (via Opera News )