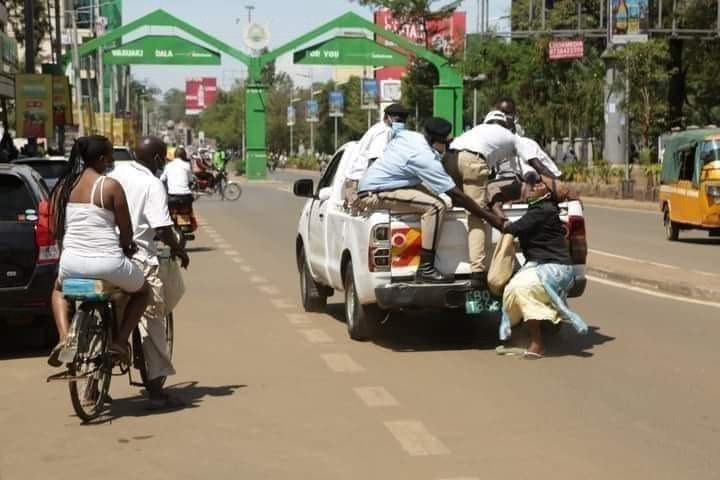 Early this week, police in Kisumu went viral in social Media after they were seen dragging a woman hawker on the tarmac. Their pick up ran fast as the woman hung at the back crying mercilessly.
She got injuries and sought for medication at Kisumu hospital. Immediately Kisumu governor fired the 12 police officers who were involved in this act. Makueni senator, mutula Kilonzo Jnr told the governor that firing them was not enough, they need to be subjected to law.
Nine officers appeared before the court today and declined their malicious acts. They were all released on a cash bail of ksh 50,000 each. The case will be mentioned later.
"Nine Kisumu County askaris accused of injuring woman by dragging her on tarmac freed on Sh50,000 cash bail each after denying charges, Kisumu court rules." Citizen reports .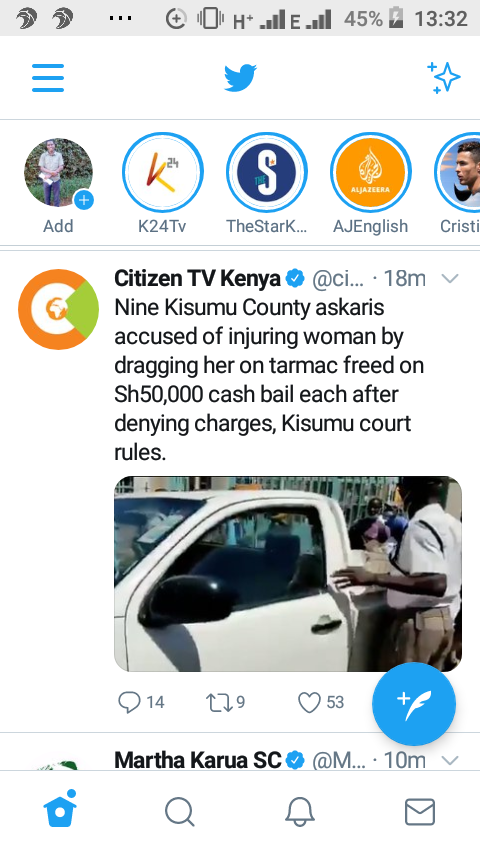 To me sh.50,000 is little. What they did deserved severe punishment. This is against human rights acts. The lady is set to sue the Kisumu government after she gets well for further measures.
Police should be warned to take caution in their acts.
Content created and supplied by: Hassan_Ke (via Opera News )