Two unidentified men have been reported dead after the motorcycle they were riding was hit by a lorry along Namba Orongo road in Kisumu's Ahero Sub County.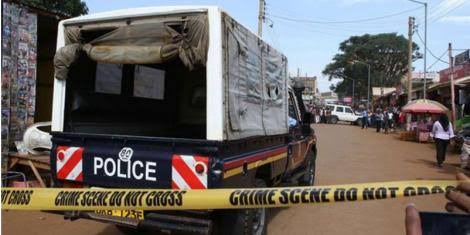 The duo is believed to be traveling from Kisumu towards Ahero while the lorry was traveling in the opposite direction. The lorry, from eye witness's account, lost control and swerved across the road, ramming into the speeding motorcycle that was by the side of the road.
The heavy rain downpour is said to have caused the lorry's tires to skid on the road and also impede the lorry driver's vision since he claimed he was not aware of the motorcycle that was moving beside the road.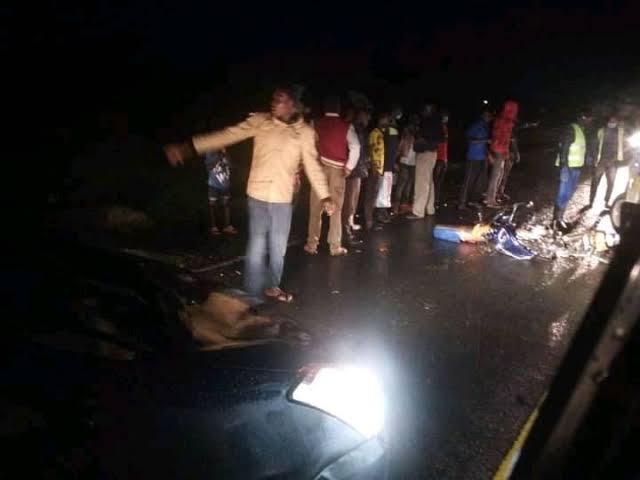 The accident caused heavy traffic along the busy highway and traffic police were quick in action to ease the situation.
The police could not identify the two since they didn't have identification documents on them. The lorry driver walked away unscathed but was nabbed by police before he could slip away. He was taken in for questioning and to record a statement.
The lorry was towed together with the wrecked motorcycle to Ahero Police Station.
The two bodies were taken to Jaramogi Oginga Odinga Referral Hospital mortuary for preservation pending identification by family relatives of the deceased.
Content created and supplied by: ArntoTu (via Opera News )