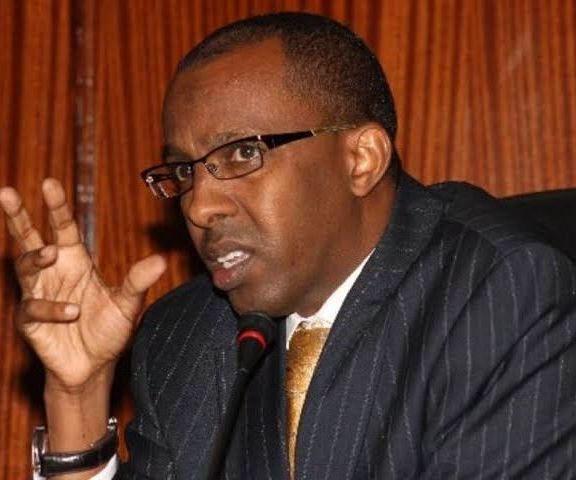 Today, a former Jubilee lawyer made some claims to reveal a secret that he had been keeping for long. The popular lawyer who is Ahmednassir attacked justice David Maraga on the case that involved a court judge who pocketed 220 million as a bribe for a graft case.
He said that it is sickening pretension by the former CJ, Dr. David Maraga that he doesn't know the senior Supreme Court who received a bribe of 220 million and is now struggling to sell a farm in Nyadarua for Ksh 350 million is breathtaking. He added that the judge has now filed a suit saying that he will unmask Kenya's biggest bribe in Supreme Court.
Ahmednassir added that the senior judge of the Supreme Court falsified evaluation report for some land which he registered in his daughter's name and got huge fraudulent compensation from SGR. The police investigated the matter recommend prosecution but Maraga seems to have not acted. Although some claim that during the tenure of CJ David Maraga was one of the best time for the Judiciary but some claimed that he was just a chameleon who was serving the interest of his superiors. Infact some allege that his ruling to annul the elections was due to pressure from above and in the ruling he was threatened some claim and he had to save his name and safeguard his job.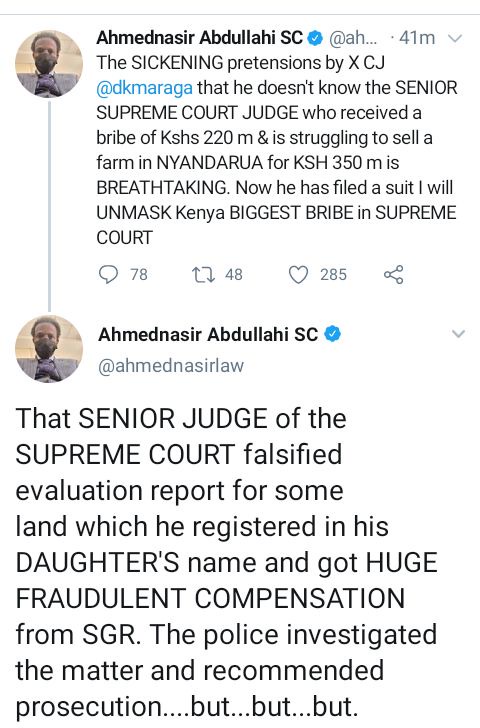 Content created and supplied by: Saladin123 (via Opera News )