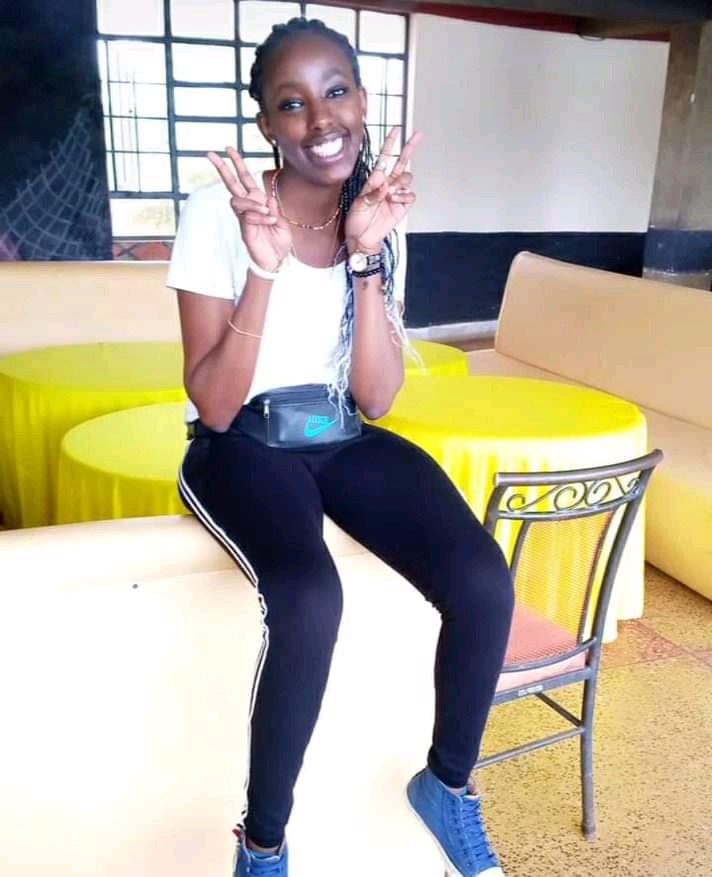 The mystery behind the heinous murder of 24 years old Velvine Nungari Kinyanjui continues to be solved by the Directorate of Criminal Investigations homicide detectives on the case.
Velvine who was a Kenyatta University student and waitress at Destiny Garden hotel was brutally assaulted by a known person who is currently under police custody.
The homicide detectives took statements from Joseph Njenga Murimi, the assailant, and the workers from the Sinnots hotel where the two are alleged to have spent the night there.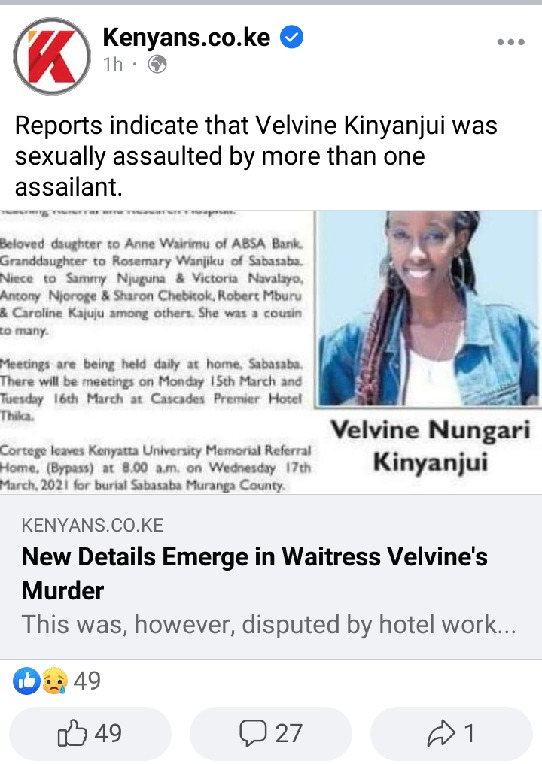 Today, the detectives have made a major breakthrough as they have discovered new details on the brutal murder of the young beautiful lady.
According to Kenyans.co.ke news podcast, the detectives found out that Velvine Nungari Kinyanjui was assaulted by more than one person thus sustaining the multiple injuries.
Their discovery was backed by the autopsy report which was done on the body of the deceased. The report revealed that Velvine had triple spinal code fractures and had fluid deposits from different people.
The hard task remains to be determining the assailants who did the heinous act on the innocent lady who had wronged no one.
#Justice for Velvine.
Content created and supplied by: TheDailyScoop.com (via Opera News )