Aloha Airlines Flight 243 had taken off from Hilo International Airport at 13:25 and was bound for Honolulu. There were 89 passengers and 6 crew members on board. No unusual occurrences were reported during the take-off and climb.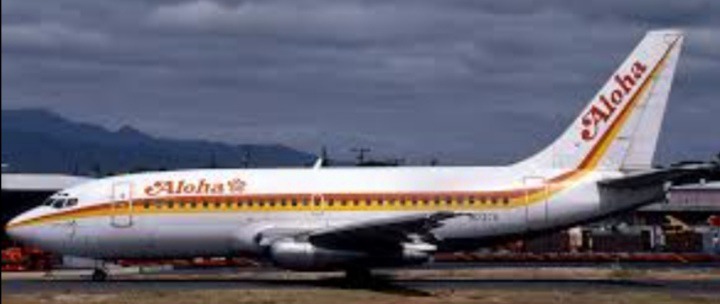 Twenty minutes into the flight an 18-foot section of the cabin's roof had ripped off creating explosive decompression that tore off a large piece of the roof and sucked out one flight attendant out of the aircraft. At the time of the decompression, the chief flight attendant, Clarabelle Lansing was standing while collecting drink cups from passengers. According to passengers' accounts, Lansing was sucked through a hole in the side of the airplane.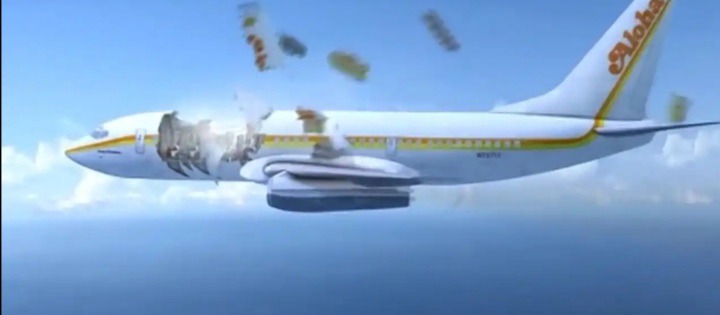 The passengers seated in the first five rows were left with nothing but blue sky above them. The captain saw the cockpit entry door was missing and saw just blue sky where the first-class ceiling had been.
Flight attendant Michelle Honda, who was standing was thrown violently to the floor during the decompression. Despite her injuries she was able to crawl up and down the aisle to assist and calm the terrified passengers. Flight attendant Jane Sato-Tomita, who was at the front of the plane, was seriously injured by flying debris and was thrown to the floor. Passengers held onto her during the descent into Maui.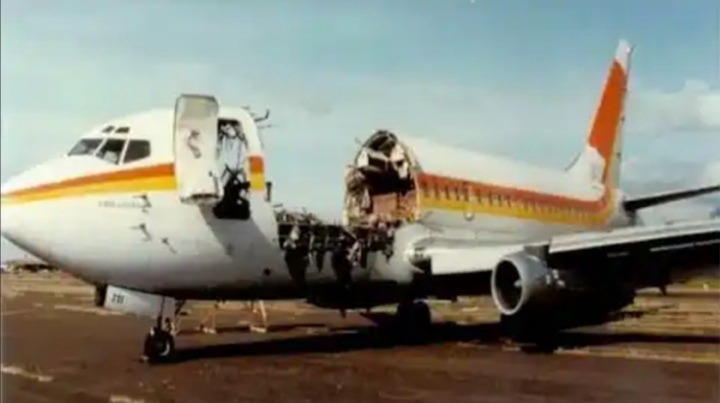 For nearly 13 minutes the captain and the first officer worked to guide the badly damaged Boeing 737 and its 89 passengers to Kahului Airport. Incredibly the aircraft remained flying and controllable. As they reduced speed the flight crew found they could communicate with each other by shouting and they worked as a team to land the aircraft. They made an emergency landing at Kahului Airport on the Hawaiian island of Maui.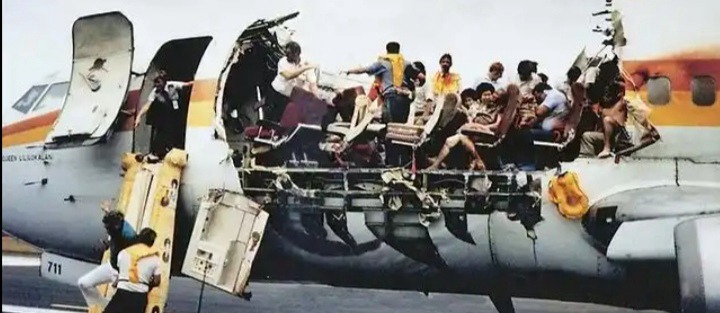 Those who watched the plane touch down without breaking in two or catching on fire later described it as a miracle. Sixty-five passengers and crew were injured and a three-day Coast Guard search was unable to locate the missing flight attendant or the roof of the aircraft and Lansing's body was never found.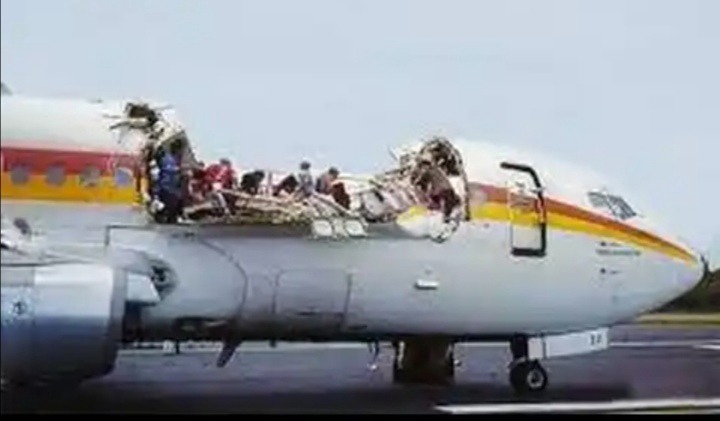 During investigations a passenger revealed that she had noticed a crack in the fuselage upon boarding the aircraft prior to the ill-fated flight but did not notify anyone. The crack was located aft of the front port side passenger door. The incident was determined to have been caused by the plane's old age and poor maintenance.
Content created and supplied by: Morbid_Tales (via Opera News )