A man has taken to his Twitter account to express his fears and concerns after an incident which he says happened to passengers on a PSV which was operating along outering road where he claimed that all the passengers were unconscious.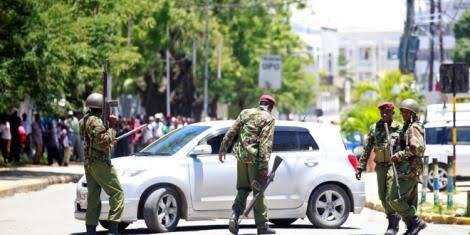 Photo:courtesy (image used for illustration courtesy of Google search engines)
Taking to his twitter, the man who has been identified as Arnold arny revealed that he had spotted a couple of unconscious passengers from a public service vehicle which goes by the name of 'Bigman Bazu'.He went ahead and claimed that it was like all these people were being robbed by Thugs or suspected goons who had allegedly Sprayed them with sleeping gas.
The post which he uploaded on his twitter account sparked alot of mixed reactions from Kenyans who seemed to have been confused on whether or not the man was pranking the director of criminal investigations or if indeed it was an ongoing incident.
With a section of Kenyans claiming that maybe this was true thereby urging the director of criminal investigations to send his agents, others went ahead and called him out for giving what they termed as Fake news because according to them, he didn't send the proof.
Comments
Kyle Nyambura -Whatever that is your smoking should leave your system because i just hope that this is not a prank because you might and will be arrested if it is one.
Kubai Daniel - Well i hope the news got to the director of criminal investigations in time to save the innocent passengers if it didn't then who cares they'll report tomorrow.
Koech Latin - This might be true because we all remember what happened in mihango, but again what if they were all sleeping you never know people are tired out here.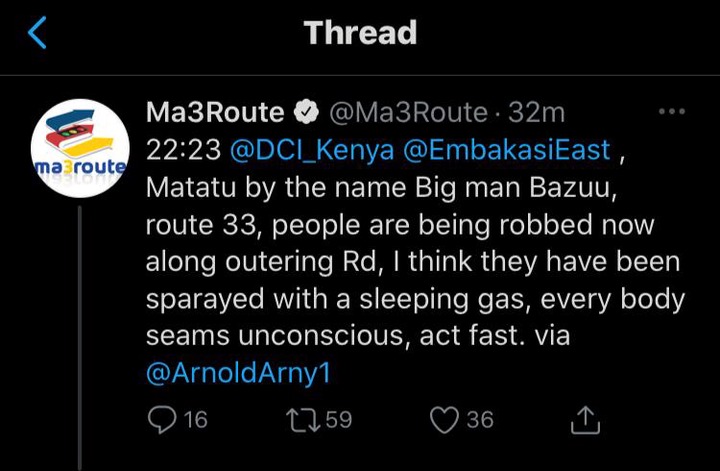 Content created and supplied by: Itsonlyme (via Opera News )