It is a sad evening for the people of Turkana County after Modern Kenyan Corps announced the sudden death of Former Turkana County Police Commander, George Kipsiele Tonui, on their official Facebook page.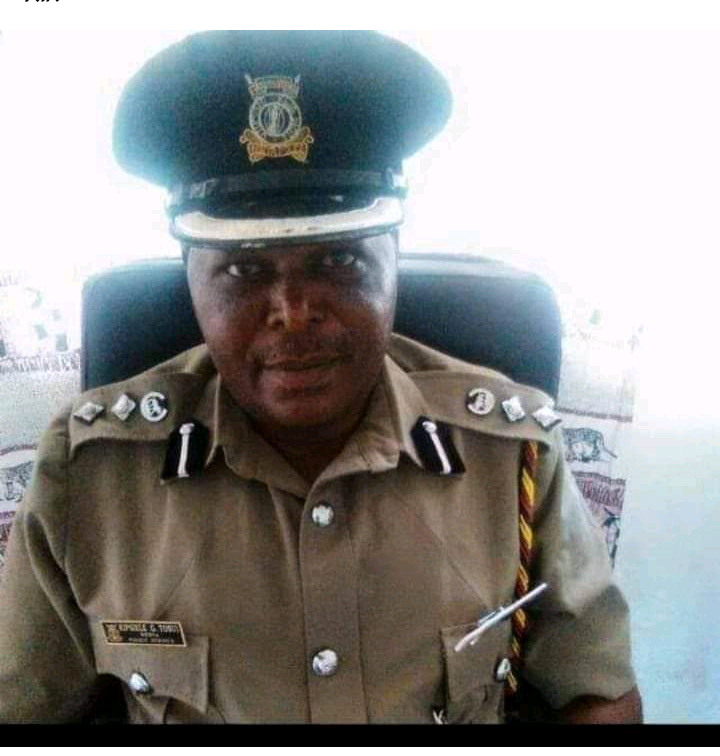 According to a statement by the family, the late Kipsiele Tonui was diagnosed with Kidney failure in the year 2019. He has been undergoing checkups and treatment at Mercy Mission Hospital in Nakuru. "It is with a heavy heart that we announce the passing on of George Kipsiele Tonui, a husband, father, brother, and friend. His condition began in July 2019 and he was diagnosed with End-stage kidney failure by Dr. Kiyiapi at Mercy Mission Hospital at Assumption Center in Nakuru," Tonui's Family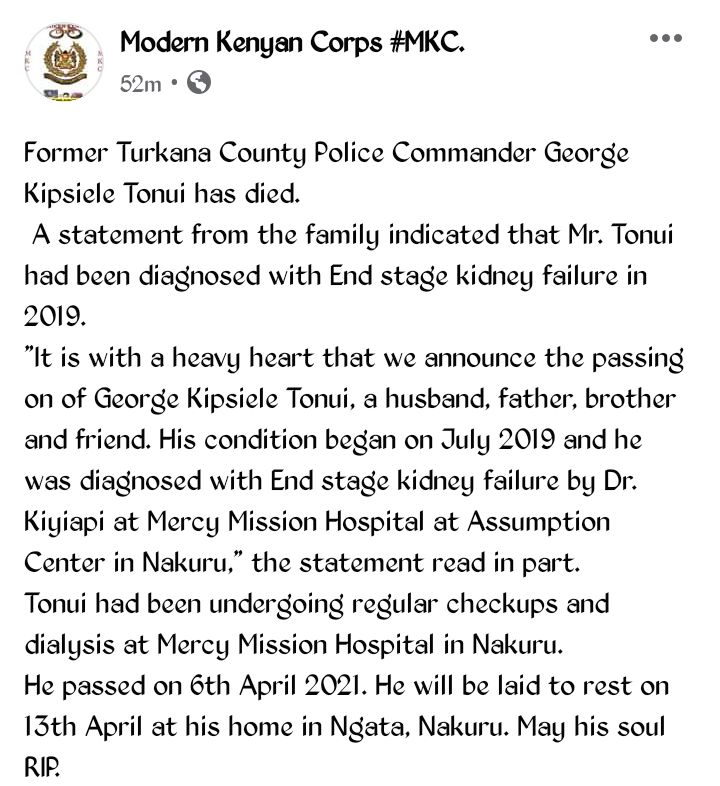 On record, Tonui was a humble man who served diligently. The qualities he possed made it easy for the people within the area to love him.
May the Lord comfort the family during these hard moments and may his soul rest in eternal peace. Please type RIP.
Content created and supplied by: Egush (via Opera News )