Kenyans have taken to their different social media accounts to express their anger and disappointments after an incident which happened on Ktn News live during the death announcement of one of the most powerful person who worked during the reign of President Moi.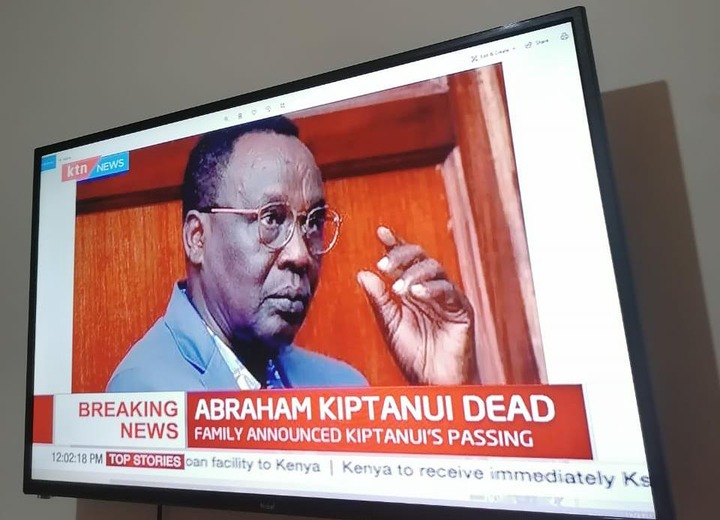 Photo:courtesy (Wrong Image)
According to the reports given by Ktn News, they reported that the deceased who has been identified as Abraham Kiptanui, a former comptroller who worked with the late president Daniel Moi died in Nairobi hospital after a short Illness.
However, keen Kenyans who were following this news called out Ktn News editors after they used the wrong image while announcing the deceased after they posted the picture of a politician who is currently alive while announcing the man's death.
The incident has since sparked alot of mixed reactions from Kenyans along with the Kenyan blogger who goes by the name of Dennis Itumbi who called out Ktn news for mourning the wrong person despite the fact that he was still alive.
Coincidentally, the statehouse was forced to make a public apology after mourning the death of the deceased weeks before his death after uploading sending thee heart felt condolences to the family and friends of the deceased before his death.
With a section of Kenyans calling urging Ktn news to fire their editor, others went ahead and called upon Kenyans to stay calm adding that everyone makes mistakes.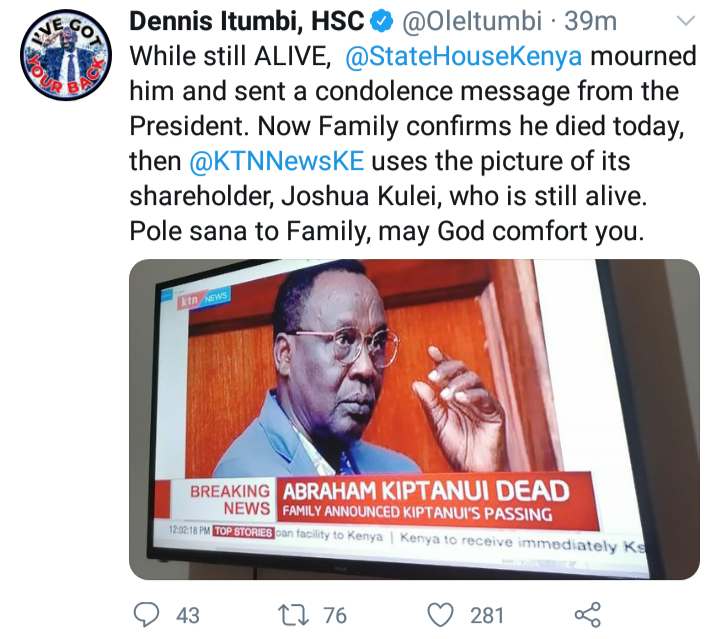 Koni Orlando - Whoever is InCharge of this image should be fired or sued what is this i Mean how confused can one be.
Jane Mburu - You guys should stop killing people in broad daylight, how hard is r for you guys to just Google people's name, fire whoever did this.
John Kariuki - Covid-19 is really confusing people i mean like what's not happening surely, this is one of the craziest things I've seen on live television.
Content created and supplied by: Elevate123 (via Opera News )