Kirimi Gikangu, a Recce police officer has been arrested for killing his close friend after suspecting that he has been secretly 'chewing' his wife when he is away.
The elite GSU officer had been posted to Boni Forest where he was to guard the country against attacks from Al-Shabaab terrorists who are fond of hiding in the forest.
Allan Nganga Gicharu, a gym instructor was alleged to be having a secret affair with the suspect's wife and this led to his death on February 2nd, 2021 in Kisauni Mombasa County.
Gikangu plotted for his friend's death, this is after he invited gom for drinks, all this time the officer was gaining bitterness over alleged cheating allegations. As time went by, Gicharu became so drunk that he was forced to spend the night in Gikangu's home, after falling asleep the suspect picked a metal rod and hit him so hard on the head, he then went for a knife in the kitchen and stabbed the victim severally.
The victim succumbed to many injuries and a lot of bleeding. After the incident, the suspect and his wife went into hiding. He was later traced to his home in Meru, he was later arrested and taken to Mombasa to face murder charges.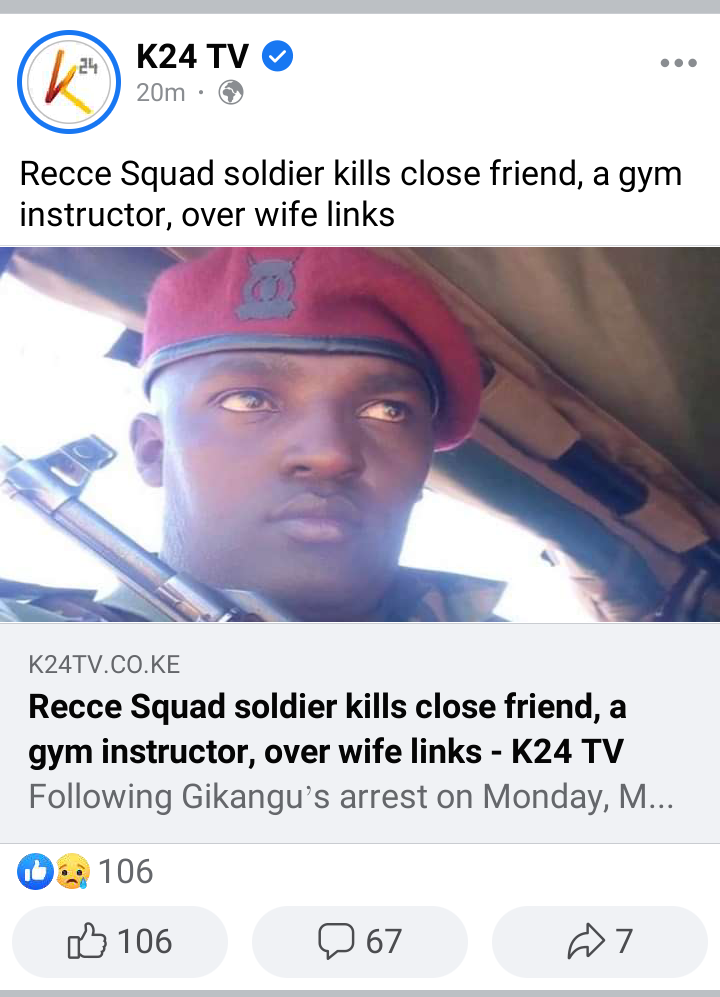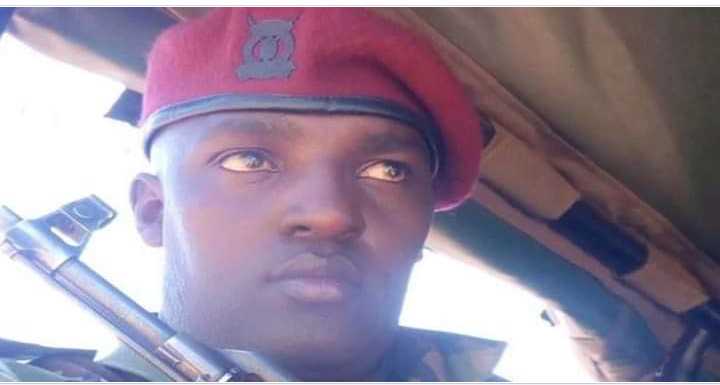 Content created and supplied by: Trendingnewster (via Opera News )