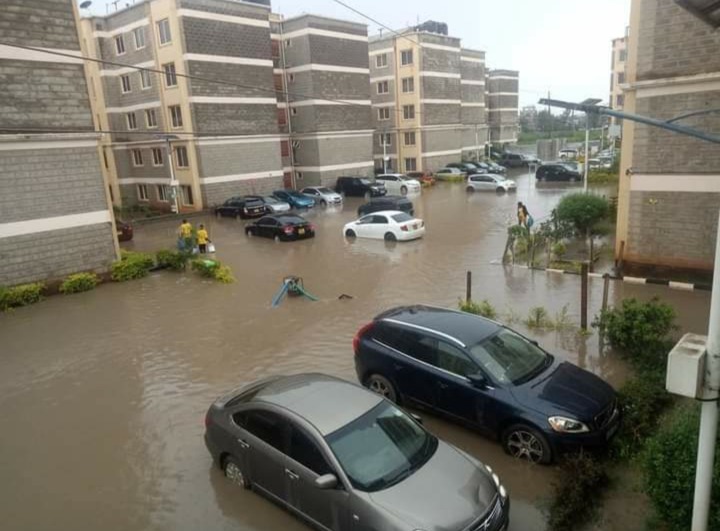 This season's rainy season has come early but it has brought with it havoc and destruction. The latest victim of the rainy weather has bee felt on residential estates that have been poorly designed prompting flooding or those built in riparian zones. For instance, residents of 360 Estate in Syokimau woke up to flooded compounds following the heavy rains that pounded parts of the country on Saturday night.
The loss is borne both by the tenants/home owners and the real estate developers. Tenants face losses from destruction of their property while the developers must spend money in redesigning these estates.
However, the latest destruction caused by flood waters does not come as a surprise. Some real estate developers have been encroaching on water catchment areas such as those near Athi and Nairobi rivers. The flood waters can therefore be seen as mother nature fighting back.
The government has attempted to stop developers from settings these structures in riparian lands but it seems these efforts are not bearing much success. Therefore, it is up to environmental protection agencies such as National Environment Management Agency (NEMA) to upscale their efforts to reclaim riparian lands and to prevent future destruction to property and loss of lives.
Content created and supplied by: SOduma (via Opera News )