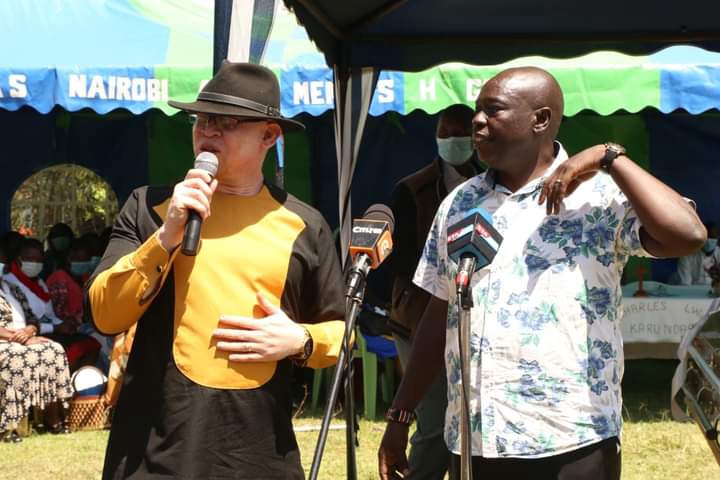 Christopher Nderitu a man who was hit and killed by a VIP vehicle was finaly laid to rest at his rural home in Thegu Ward, Kieni Constituency.
Speaking during his burial ceremony nominated senator Isaac Mwaura described the deceased as a hardworking individual who despite being disabled brought food on the table for his family. 
"I want to send my message of condolencee to the family and friends of the deceased my God give you strength during this hard time of mourning," said the nominated senator while speaking to the press. 
The deceased died after was knocked down last Saturday on the Chaka-State Lodge Road by a speeding VIP vehicle which run over him and left him dead.
Mwaura condemned the incident saying those involved should be brought to book.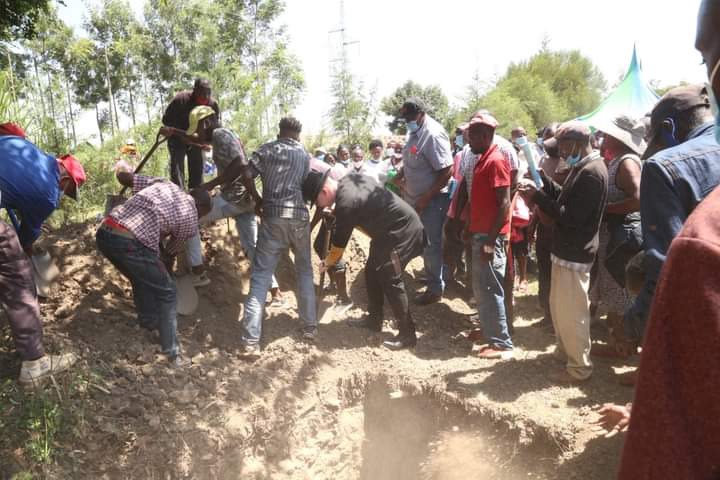 "It's very saddening to note that, against traffic rules and the law, the vehicles did not stop after causing the accident. They did not even bother to find out what had happened to the man in a wheelchair.We want the person who knocked him down to be arrested and taken to court," he said. 
Mwaura assured the family of the deceased that he will relentlessly pursue the case until justice is served and the family compensated.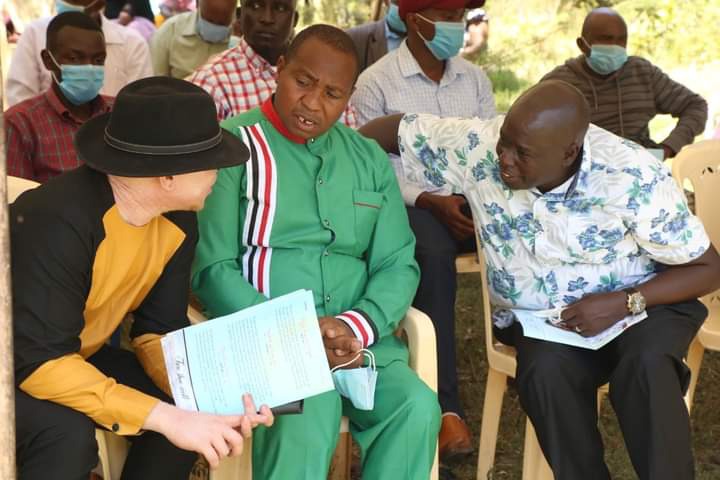 "I will personally follow up on the matter and I will ensure that the person involved is brought to book and the family of the deceased is compensated to act as an example to people with similar behaviors.This is uncalled for and should not be allowed to happen in our midst in this time and era," he added. 
Content created and supplied by: ElvanisRonoh (via Opera News )