They say work is work despite it's challenges and all what people aim at the end money. Some people choose the type of work they do while others can do any work they came across.
A woman by the name Jackline Masinde today has narrated her story and the nature of the work she does. She said that she was a security supervisor in a company that guarded Bungoma county hospital.
While working at Bungoma county hospital as a security supervisor she developed an interest of being a mortuary attendants. She used to assist the mortuary attendants in collecting dead bodies from the hospital wards.
It is hear that she developed an interest of wanting to work as a mortuary attendant and one of them showed her the manager who upon questioning her accepted to give her the work.
Masinde said she has worked in more than 3 hospitals and so far she enjoys her work and she doesn't dream of leaving it any soon.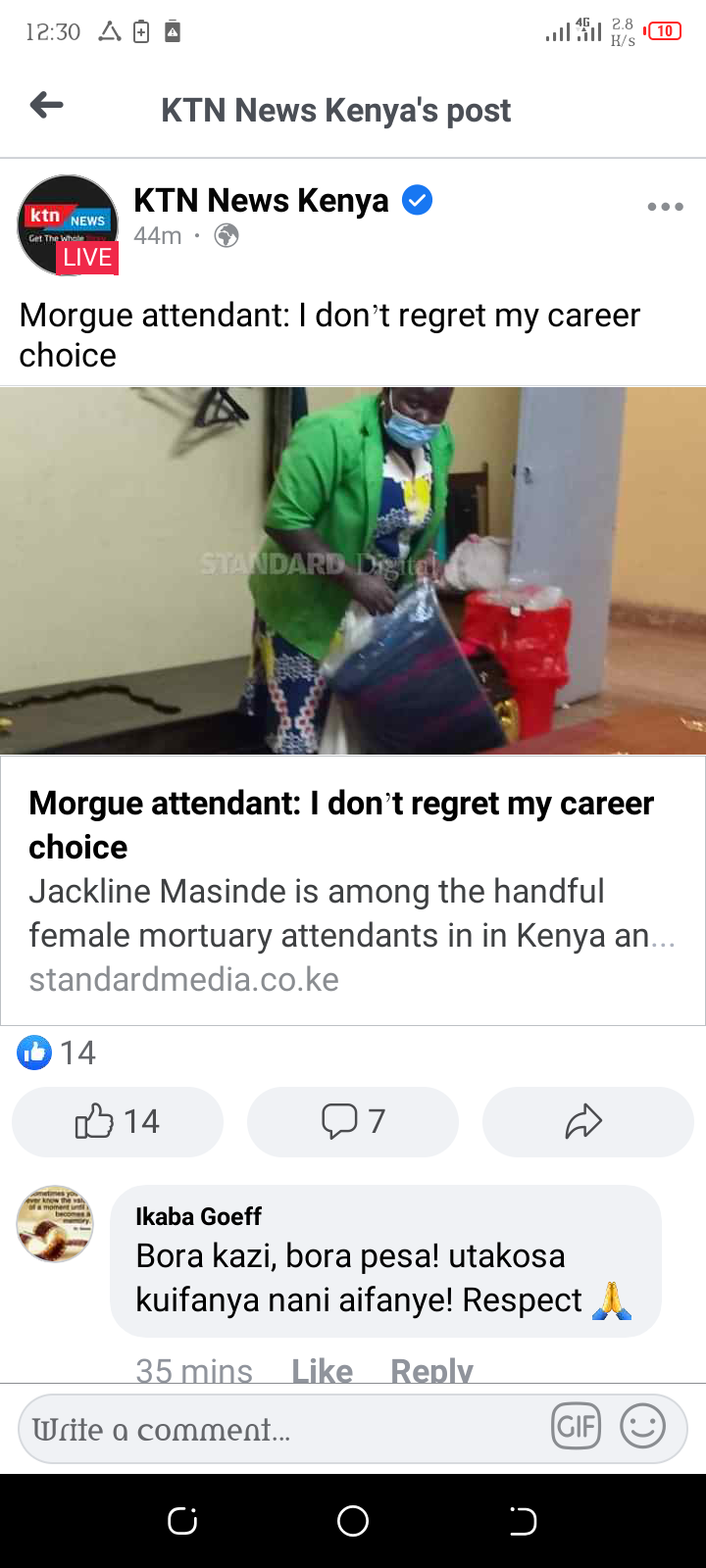 Content created and supplied by: Mobasi (via Opera News )