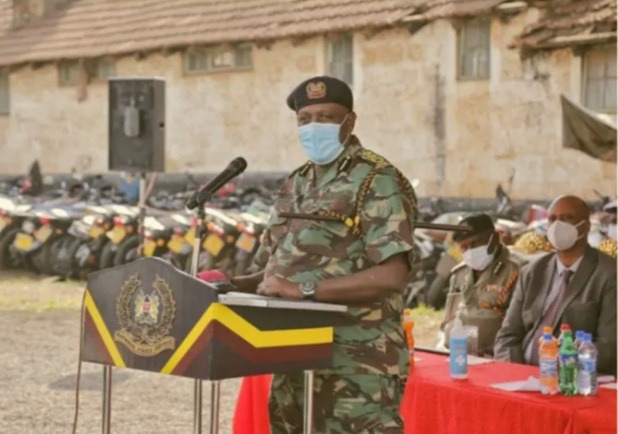 The National Police Service is headed by Hillary Mutiambai as the Inspector General. Police officers have a noble duty of maintaining law and order in the country. They are posted to all parts of the country to ensure safety of Kenyans and security of their property. The Service has lost officers in their line of duty particularly in hostile regionsof the country. Such areas are prone to insecurity because of chronic conflicts arising from cattle rustling. Officers working in insecurity prone areas especially in North Eastern Kenya have lost their lives to armed locals and militia groups.
The duties and responsibilities of police officers are so demanding. They require a lot of physical and mental energy given the circumstances under which they operate. These factors wear them down given they have to carry guns and other artillery weighing kilos.The fatigue and mental exhaustion takes a toll on their health.The long separation from their families and spouses often stretches their emotional suffering leading to depression. Nasty incidents have been reported about officers taking lives of civilians, fellow officers and even their seniors out of frustration. Those who feel frustrated by the job or pressure from seniors opt to take their own lives.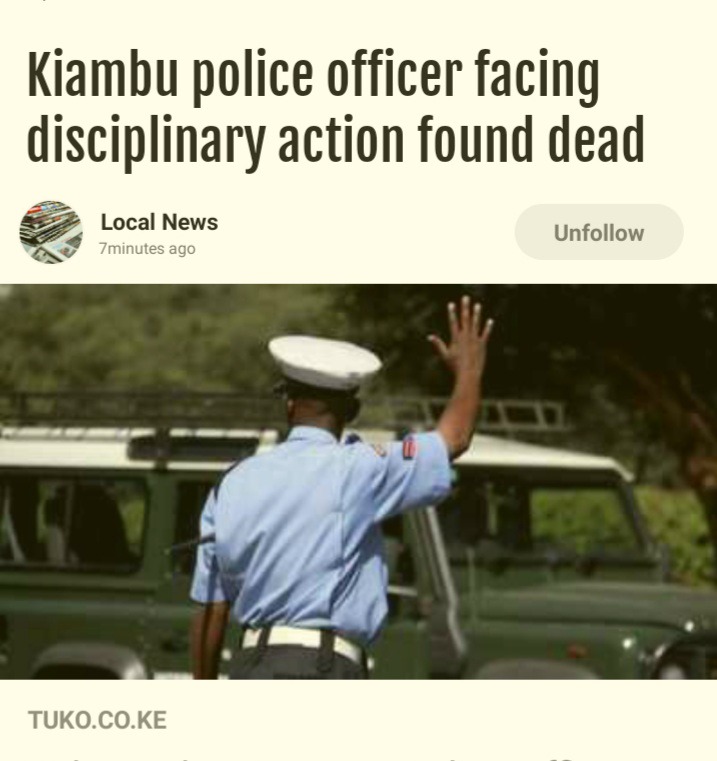 A sad incident has happened to a police officer in Kiambu.An officer who had been reported missing has been found dead.The body of Haron Stephen Kipkechem was recovered from Gathatha dam.The deceased was facing disciplinary action for desertion of duty .Police officers have now launched an investigation to unravel the puzzle behind the death of the officer. Kipkechem was since demise serving at Gathatha patrol base.
Content created and supplied by: Lumedia (via Opera News )