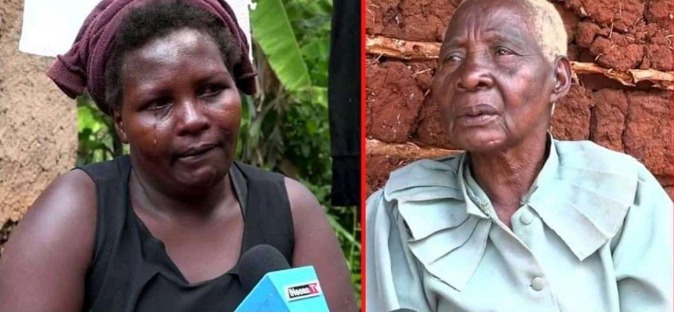 The bond between grandmothers and their grand children is usually unbreakable. However, a 70 year old grandmother identified as Cucu Nyambura who is a resident of Murang'a county was forced to send her grandchild to prison.
This is after the grandchild identified as Wanjiku developed a habit of giving birth to children with different men and leaving them under her care without sending any form of financial support.
By the time Wanjiku went to jail last year, she had 7 children, all from different men. Her grandmother had tried her best to put her under contraceptives but she always got rid of the contraceptives whenever she got married. The 7 children were born at one year intervals.
Cucu Nyambura revealed that she took the step of sending Wanjiku to jail to teach her a lesson. Wanjiku says jail life was harsh and she has now learnt her lesson. Watch Wanjiku's interview on Inooro TV here.
Content created and supplied by: AbbyNews (via Opera News )