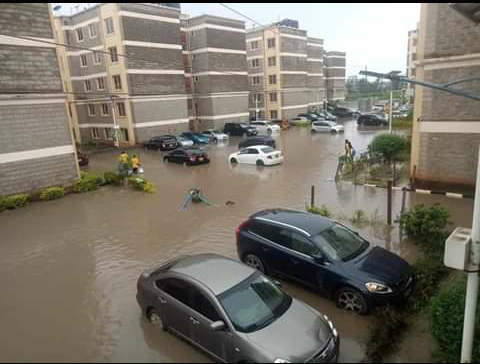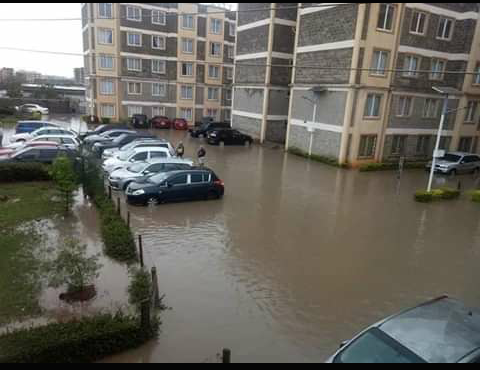 The current situation at 360 apartments at Machakos county after the Saturday overnight rains. The residents are now blaming the county government of Machakos over the poor drainage system in the area.
Cars have been covered by water and health is now a risk to the people. Sources have revealed that the area has been experiencing same condition especially after heavy rainfalls.
Being a holiday for lovers, many residents will have to stay indoors since they cannot access main road and vehicles.
Machakos governor Alfred Mutua had promised to resolve the problem last year after the December and March rainfalls filled the area.
The weather man has predicted persistent rainfalls in the country which gives a nightmare to the people living in the apartment.
The county government is entitled, among them ensuring proper drainage facilities to curb flooding.
Residents are urging the county government of Machakos to provide a lasting solution to ensure their safety.
Content created and supplied by: Kausomark (via Opera News )