The Akorino pastor who pleaded guilty of impregnating his two daughters has been sentenced to 140 years in prison. The 51 years old John Gichuki will serve a two 70 years consecutive sentences for defiling his two underage daughters.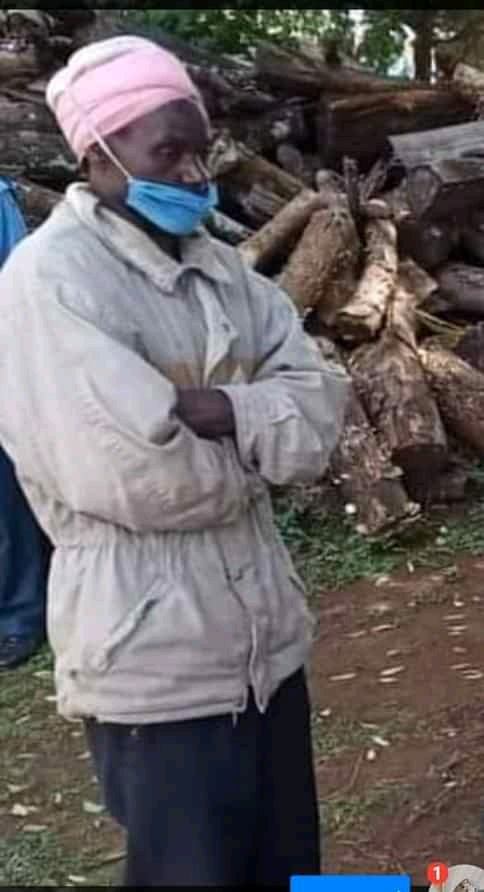 After the verification of the girls birth certificates which showed that they were bellow 18 years of age. The senior principal magistrate ruled that the pastor will serve 70 years for each case. This is for defiling a 14 year old daughter and a 16 year old daughter respectively.
The sentence has sparked a lot of reactions on the social media. There is this argument as to when the pastor's sentence will be completed and him getting back his freedom again. Some concludes that he will be released when he will be 191 years old. Taking a simple arithmetic, for instance; 51+140=191years, he will be released at age 191 years old.
Taking the view of the current human lifespan, this can't be possible, it can only sum up to life sentence. But on the other hand, life sentence means that you die in the prison and your body will be given to the family for burial. On contrary when serving the years, you have to complete the Sentence which means if one dies in prison your family can not get your body for burial.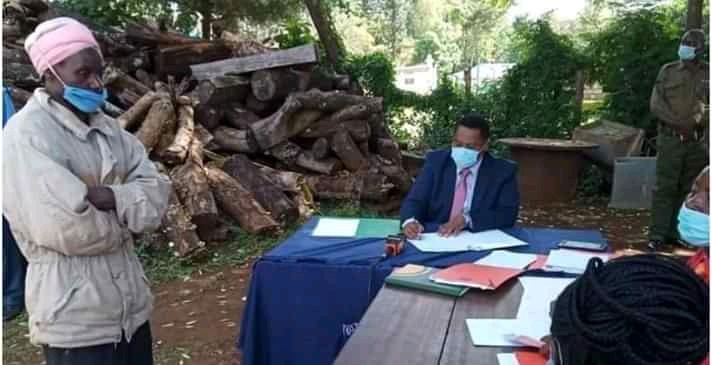 The other version of the sentence is argued that the 140 years is decided into two counting day and night. That is to say 140/2=70+51=121 years. He will be free at age 121 years old. Some have argued that there is no much difference with life imprisonment.
Have a look at the comments below.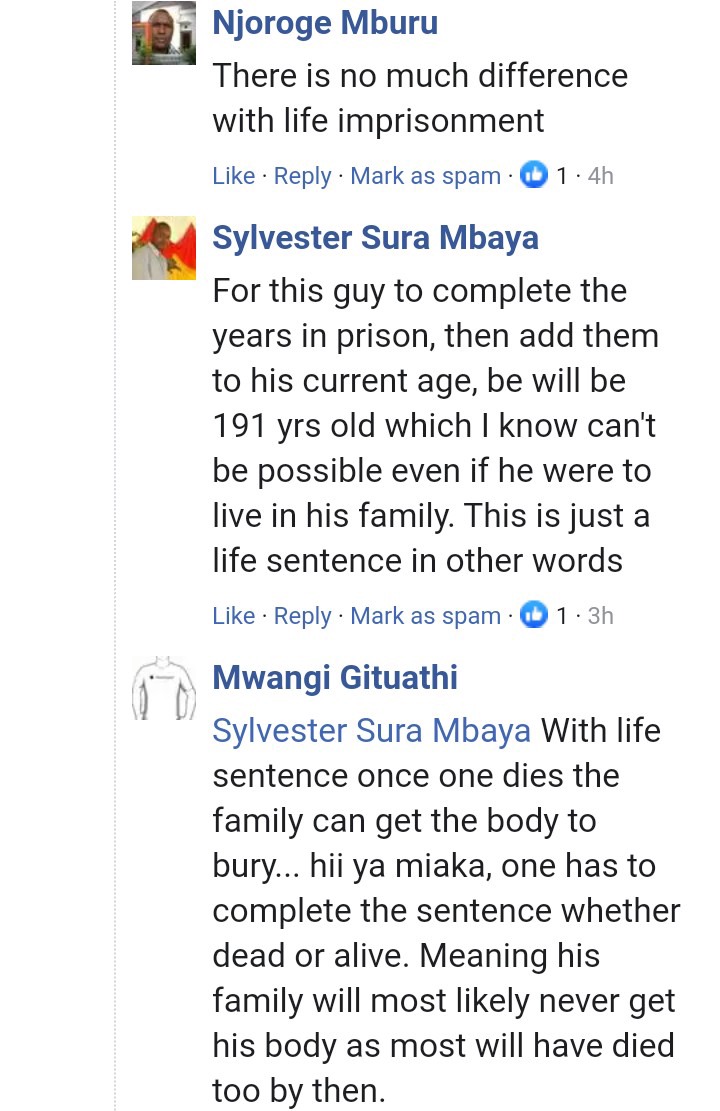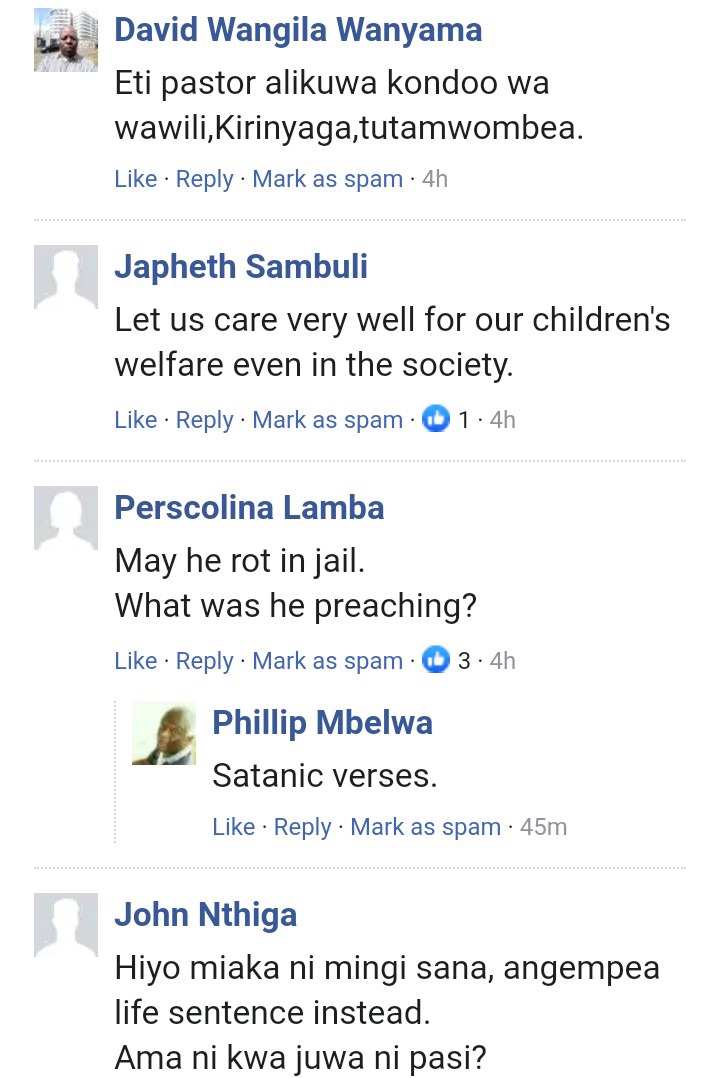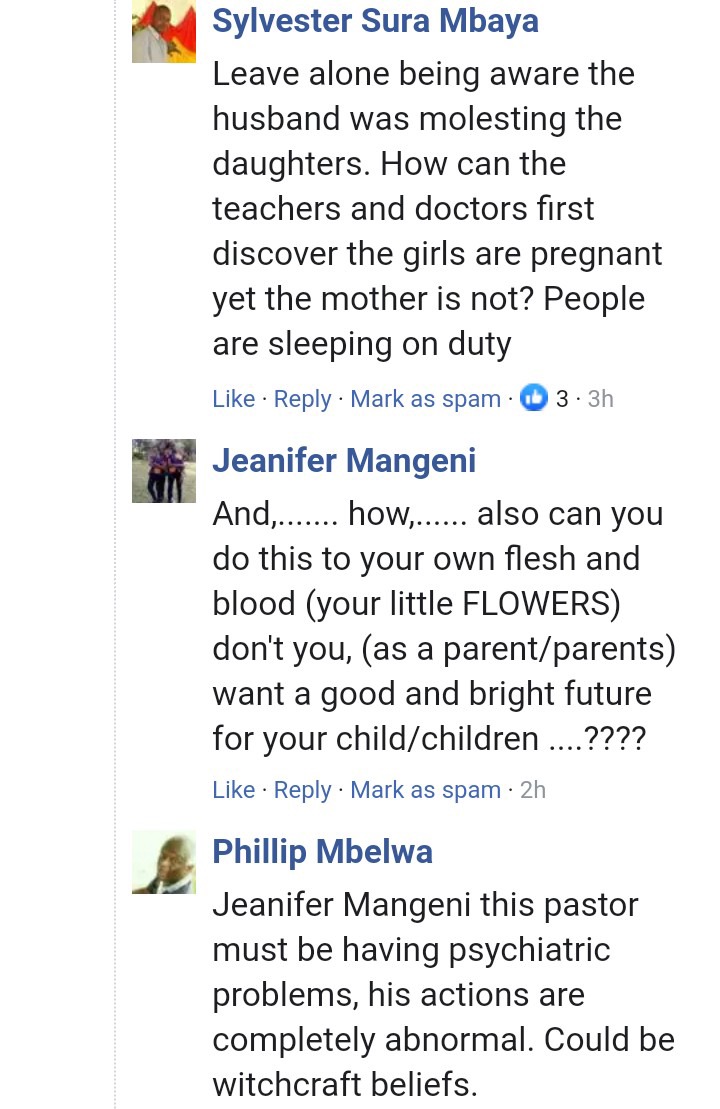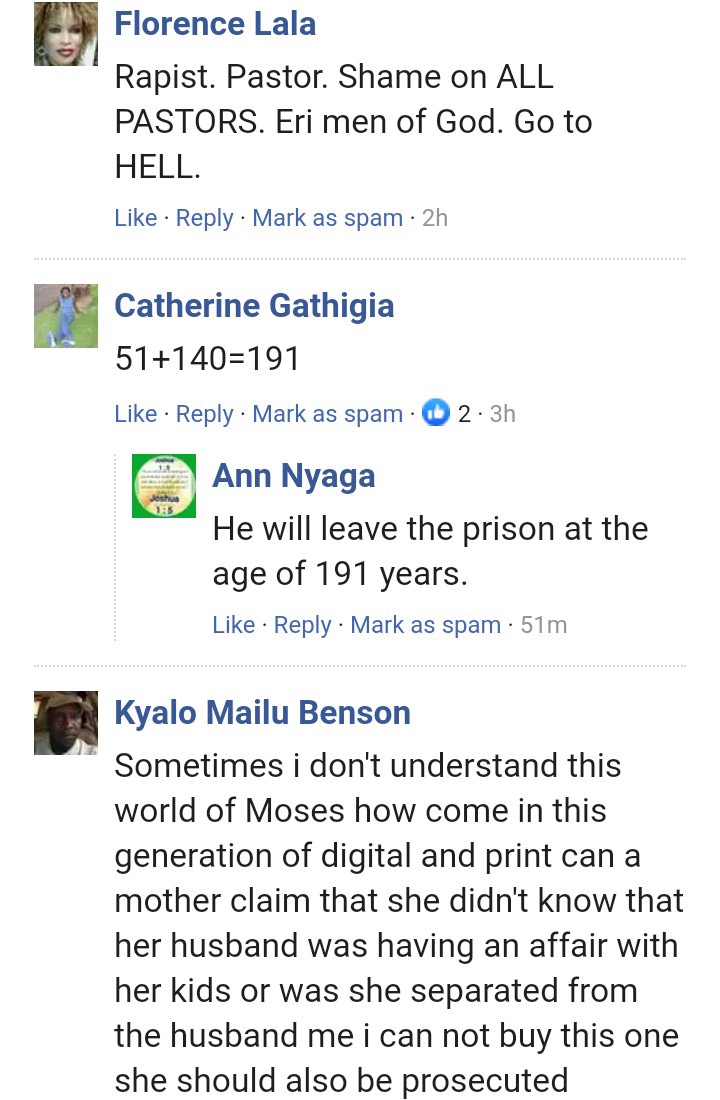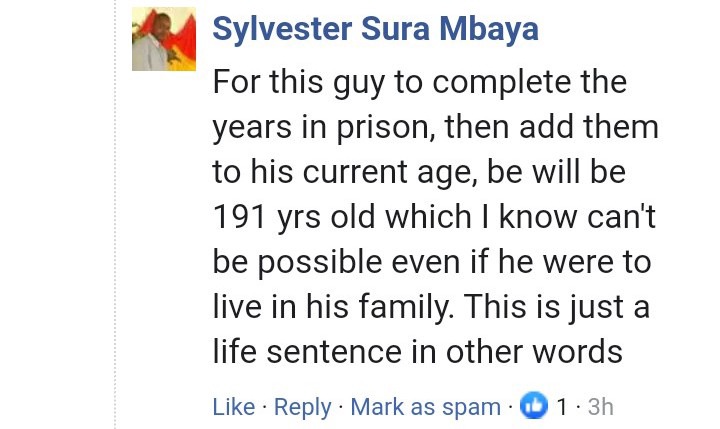 What can you say about the sentence imposed on the incest pastor?. Was it fare?. Have the girls got their justice?.
Give your views and comments.
Content created and supplied by: Robkim (via Opera News )