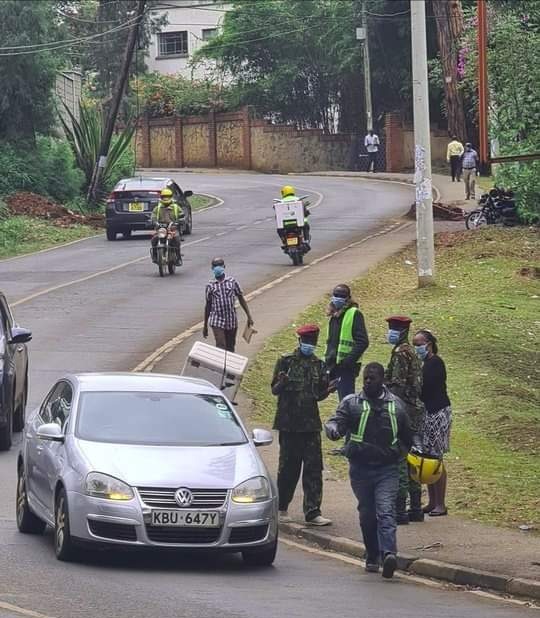 Drama was witnessed along a busy Nairobi Highway after a lady who was driving a Volkswagen vehicle rammed into a Bodaboda Rider.
This caused a scene as rider from all coners started flocking at the scene, the bold lady faced them off in a fierce stand off.
Minutes later as the rider grew more louder a vehicle that was touring the same route stopped at the scene.
According to Ma3 route, the young woman was saved by a Senior Gsu officer from the angry riders.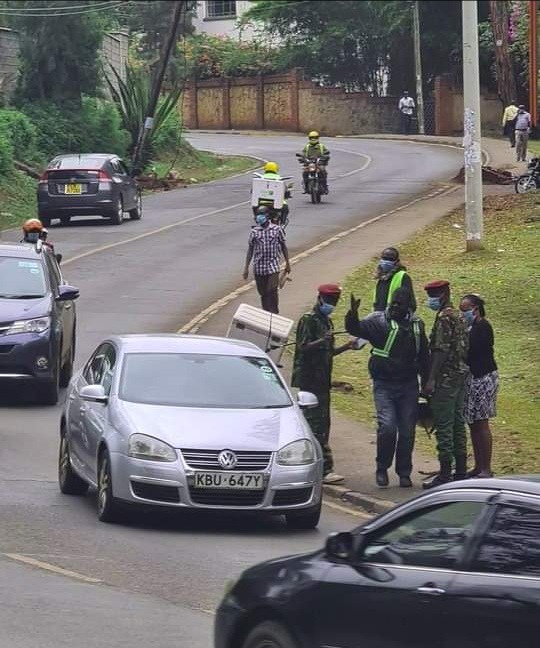 Rogue Boda-Bodas
Bodaboda operators in the country have been on the spotlight after several brutal attacks on unsuspecting motorists.
Just a month ago a case went viral after several boda boda riders burnt a new vehicle to ashes minutes after a horrifying accident.
These riders have been linked to crime as many of the current criminal incidents have been done by people riding motorcycles
The government has however started a plan to curb ans regulate the industry that is full of many young men in kenya.
Info
#Ma3Route a bodaboda Guy rammed on a VWPOLO and a madam was courageous enough to face them. Apparently, a GSU official a senior officer stepped aside and stopped and Helped the Lady. SALUTE GSU OFFICER WITH GKB 264R. Utumishi Kwa Umma. I wish all police were like this man. via @CharlesBranton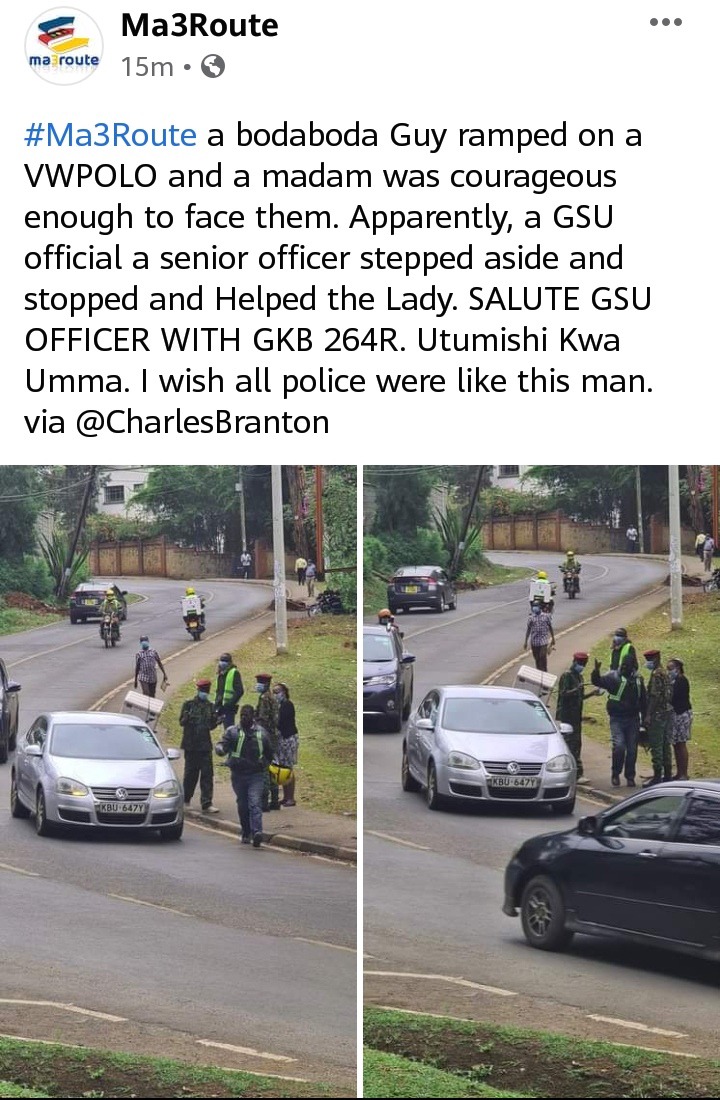 Content created and supplied by: Djrhymez (via Opera News )