It is good to know the condition or status of the a head of you. This can help you make necessary cautions and take alternative routes. Having known the status of the ahead also make prepare psychologically of what you expect ahead.
There is an accident that has just occurred along the Ntulele highway involving two trailers in what appears to be head on collusion. The two trailers have now occupied to sides of the road leaving on a small space at the middle of the road.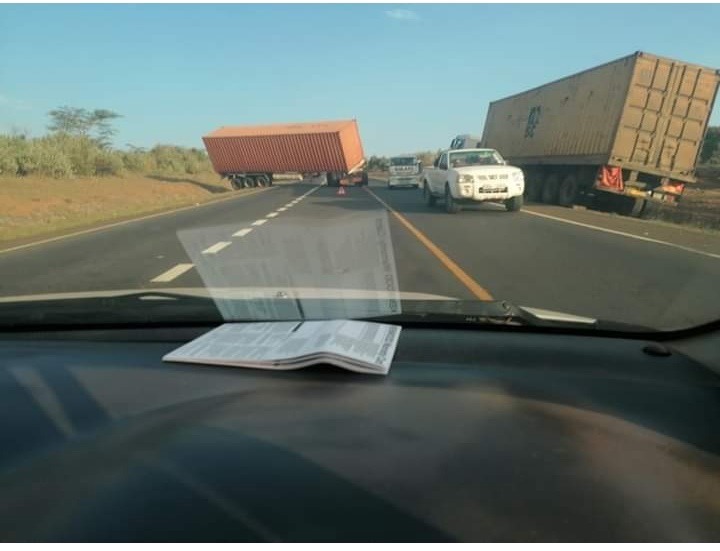 I advise those who can reach their destinations through other routes to consider using them so to avoid delays that might result from this accident. Those road users that must use this need to drive at considerably low speeds, observe all other traffic rules and regulations. These rules and regulations are meant to ensure safety of all road users.
Most accidents on our roads can be avoided only we have sober drivers who respected their fellow road users. These drivers that are guided by the virtue of patience and humility. We need to be safe when of our roads.
Content created and supplied by: Ayara30 (via Opera News )