There was a little bit of drama in Kahawa west after a middle-aged woman reportedly stabbed a man to death under unclear circumstances leaving him lying in a pool of blood before Fleeing from the crime scene.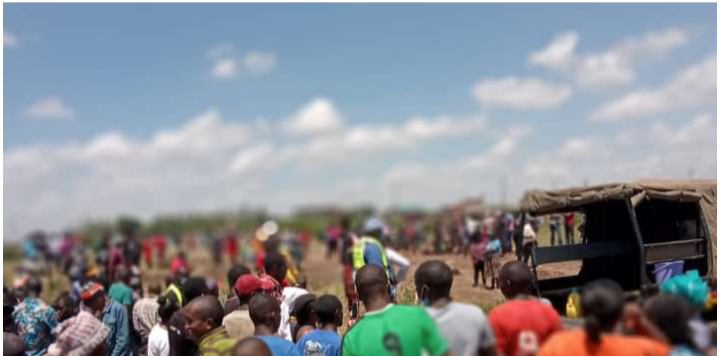 Photo:courtesy
However, her actions did not end there because it has been revealed that after stabbing the deceased to death, she went ahead attacked before Stabbing two other men with the same knife after meeting them on her way from the crime scene.
However, as if this was not enough, further reports have revealed that the suspect is reported to knelt down and immediately started suckling his victims blood before they allegedly called for help by shouting.
This was followed by a dramatic scene after the vigilant residents immediately got to the crime scene on time enough to catch the woman red handed where they immediately descended on her with sticks and stones in attempts to stone her to death.
She would later be saved by a couple of police officers who were alerted by one of the residents who acted quickly after noticing the aim of the mob which was going to kill her. The body of the deceased was immediately taken to the mortuary while the suspect was also taken to the nearest police station for more investigations and questioning.
Translation
Confusion in Kahawa west after a Woman Kills a man after which he stabbed other two men before drinking their blood.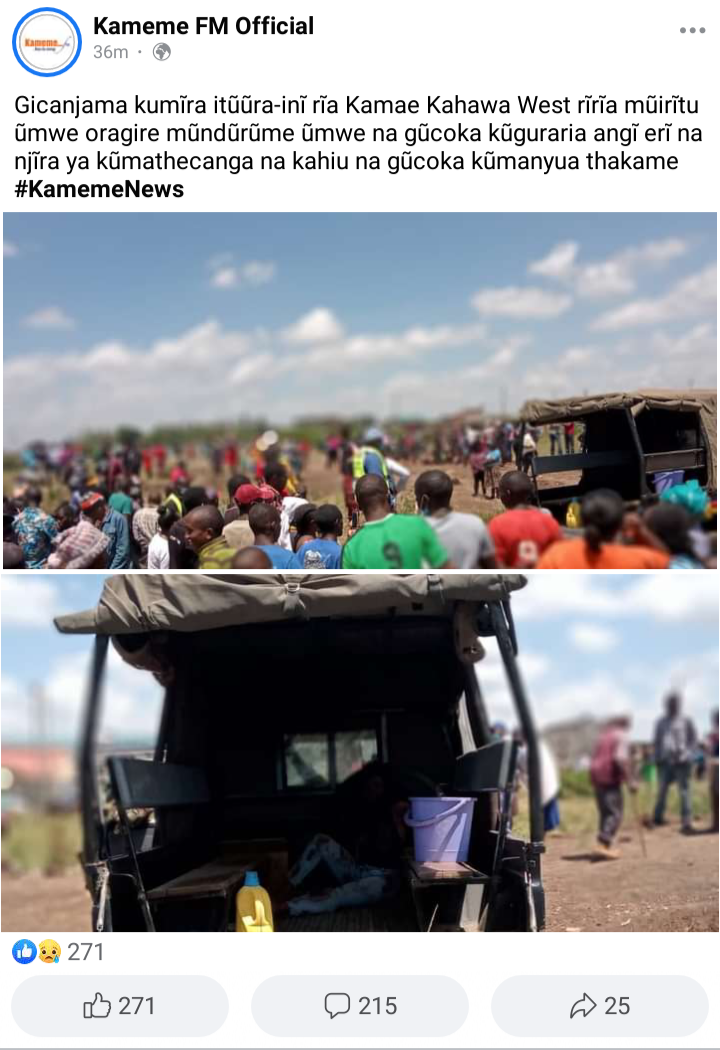 Content created and supplied by: InstantNewss (via Opera News )