Tragedy in Marakusi sub county at Lugari location, Kakamega county. These is after armed Gangsters attacked the Business CEO of Simba Quarry located in Manyunyi village.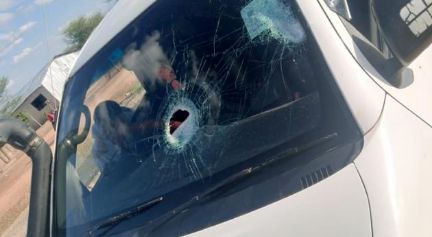 According to Lugari police commander Benard Omumo, the Business CEO is known has Inish Shoma. The commander have confirmed that the Gangsters highjacked the Business CEO's car.
The Gangsters gunned the CEO's left hand leaving him seriously injured. The police have also confirmed that the Business CEO had three more people in his personal car. Fortunately enough the other three people were not injured by the Gangsters.
The Business CEO has been admitted to Kakamega Referral Hospital. Investigations are on by the police. So far they haven't detained any Gangsters. The other three people who were in the car have also been summoned by the police officers.
Otherwise share with us your thoughts on the comment section. I will also get back to you with more regional crime and society news.
Content created and supplied by: Wesleyhubb (via Opera News )