There was tragic road accident which involved a matatu and a lorry at Taru area. It is reported that the two collided while in motion. Two people, the driver and a passenger that was sitting right behind him, are said to have succumbed to death in the accident. Other passengers that were on board sustained serious injuries and were rushed to the hospital for emergency care.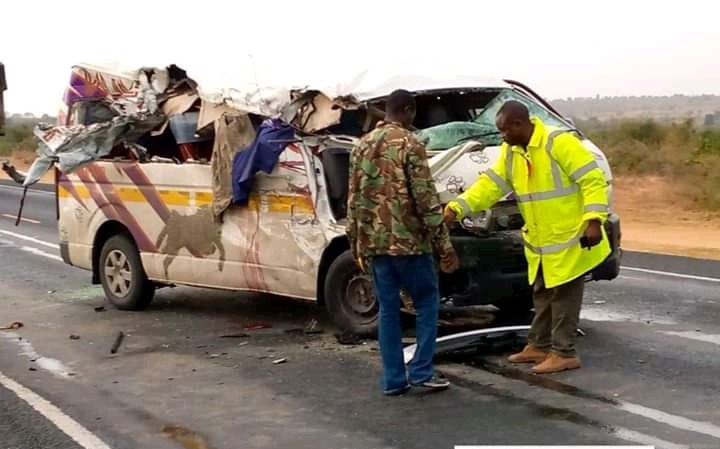 Photo: Courtesy
Witnesses rushed to the scene to help the victims of the accident as they were stuck inside the vehicle. They tried their best to get them out it and rushed them to the hospital. Most of them had severe injuries and were in critical conditions.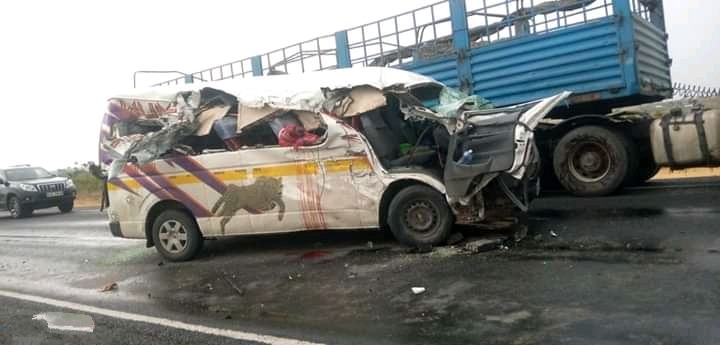 Photo: Courtesy
The increase in road accidents has been witnessed recently and most drivers on all road users are urged to be keen on the roads to avoid such cases. The National Transport and Safety Authority of Kenya has been in the forefront in advising road users on the safety tips that will best help them avoid such accidents.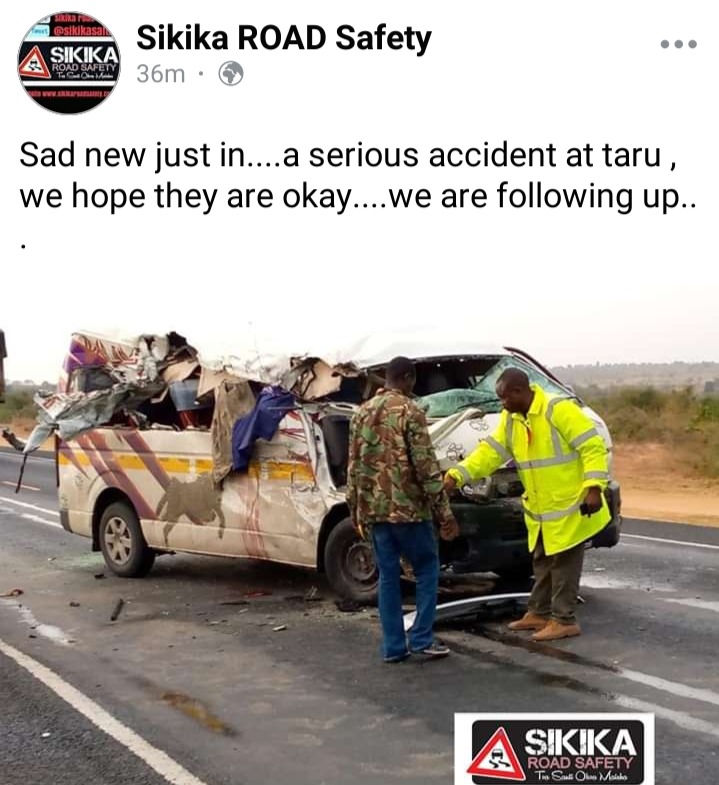 Content created and supplied by: Culver (via Opera News )