Family in tears after loss of a mother and song another horrific accident along the Mai Mahiu road.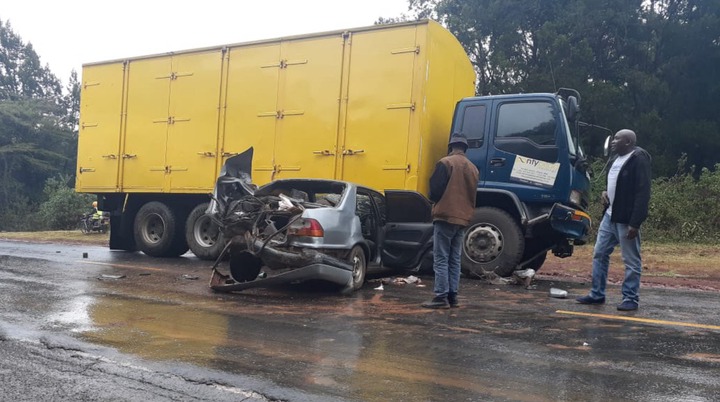 Photo: courtesy of Sikika road safety.
Accident involving a lorry and a saloon car claimed two lives of a mother and his son.
The two were traveling to Nakuru before meetings their horrible death.
The two died on the spot when the lorry. crashed their car completely.
Witnesses responded to the crime scene noted that after they rushed to the road.
Only to find two lifeless bodies of a mother and her son stuck in the front seat.
Drivers are warned of reckless driving during heavy rains.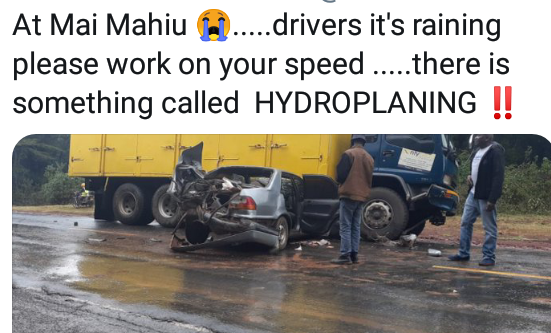 As the roads are very slippery.
Much caution should be exercised when maneuvering corners as it is difficult to spot oncoming vehicles.
Heavy rains around the country witnessed could have been the cause as many claim road Is very slippery.
However public should remain cautious some accident are avoidable many is a result of human error.
Content created and supplied by: Katizz (via Opera News )