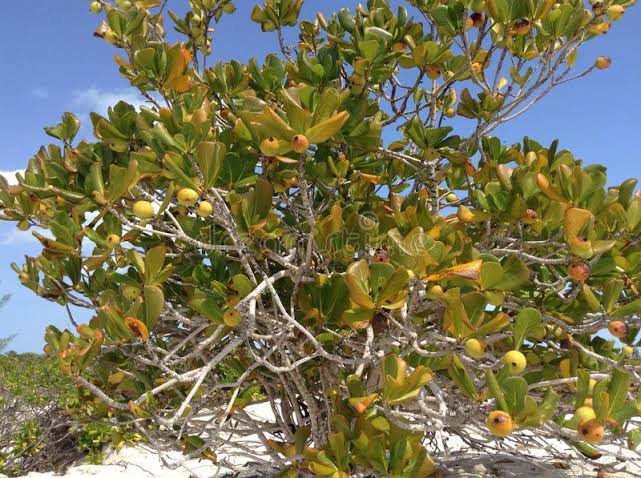 We have millions of trees around us. Trees provide the following: fresh air, fruits, shade and a habitat. However some trees are dangerous and can harm human beings. One of the trees that can harm is called Manchineel tree.
This tree is found in a places with tropical climate. In 2011, this tree was placed among the most dangerous trees by Guinness World Records. If you visit places in North America, you will see warning signs placed on it.
Here are the dangers of the Manchineel tree.
If a person consumes the fruits of this tree, the will have a painful,soar, swelly tongue and throat, vomiting and diarrhea. For hours, the victim will be unable to eat anything.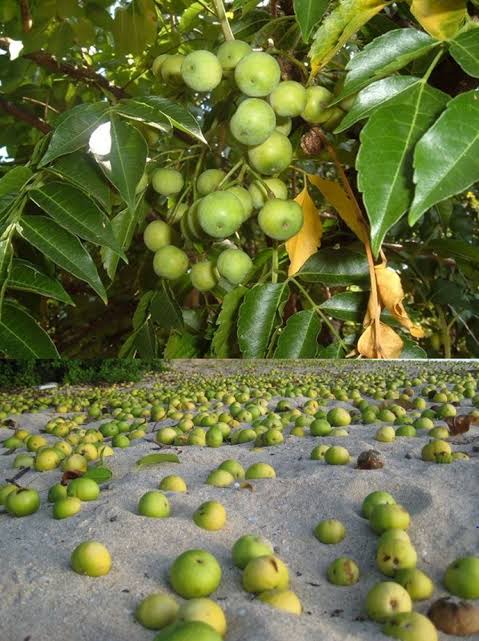 The Manchineel tree has a white sap which is toxic and easily dissolves in water. In case it is raining check the tree you are sheltering under because rain will dissolve the sap. Once this solution gets in contact with your skin or eyes, you risk getting severe burns and end up being blind.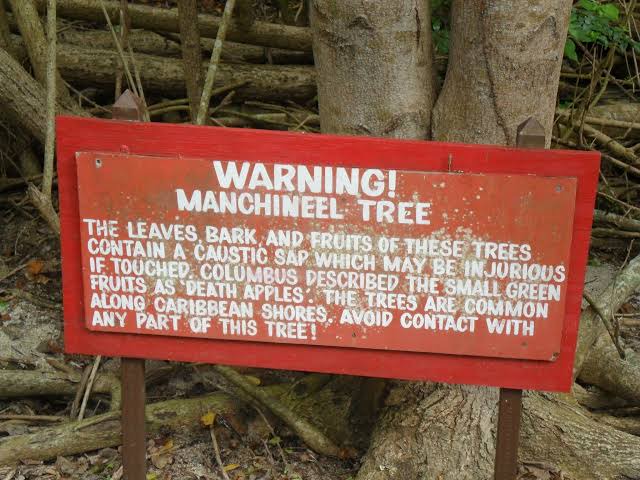 Manchineel trees are not burnt or cut because burning will cause temporary blindness. To protest the ecosystem, it is illegal to cut them down.
What do you think about this tree?
Content created and supplied by: KerryNews (via Opera News )