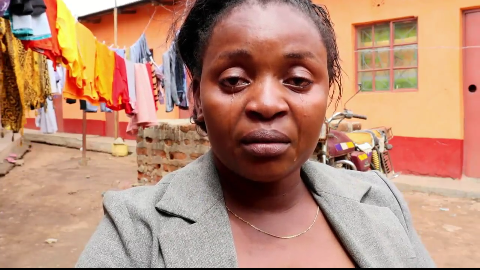 Tearful Carolyne Nditi narrating her ordeal to reporters.(photo/WalterMark)
A 23-year-old woman who was injured at work during construction of the Kitui-Kibwezi road is crying for justice after the contractor Sinohydro Corporation allegedly withdrew her medical support.
Carolyne Nditi said she was working with the Chinese road construction firm as a road flagger when she was knocked down by a reversing grader.
"The accident occurred in July 2019 in Kisasi area. I sustained serious injuries to my lower spine and pelvic area," explained Nditi.
The single mother of two said that a medical examination established that she suffered dislocation of her right ilio-sacral joint in the pelvic area which greatly compromised her physical fitness.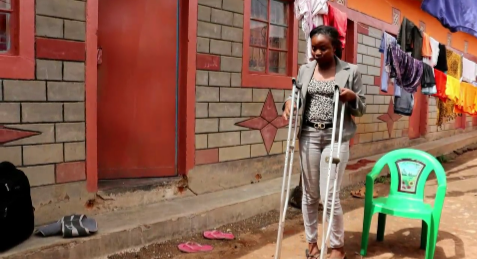 Ms Nditi using crutches to move about.(photo/courtesy)
She has resorted to a lumbar corset and crutches to help support her lower back and prevent further damage as she moves about.
Ms Nditi averred that the employer had offered to cater for her treatment until she fully recovered but rescinded the agreement in November last year.
"They stopped taking me to monthly clinics without explanation. They even don't pick my calls," she said amid sobs.
Nditi revealed that she has been receiving treatment from Kitui County Referral, Mama Lucy, Neema and Nairobi hospitals to no avail.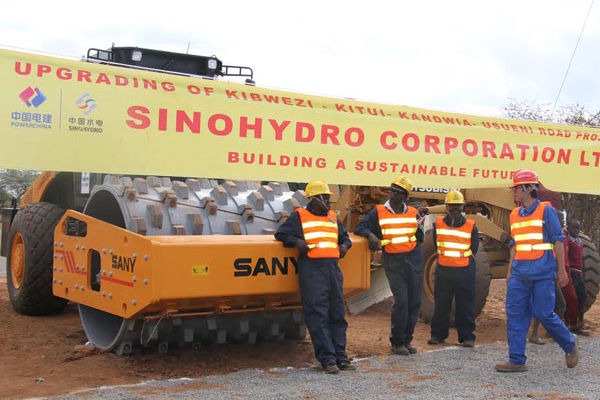 A past photo of Sinohydro Corporation workers at Mutomo town.(photo/courtesy)
"I can hardly do any work to provide for my children and parents since I am the firstborn in my family and was the breadwinner prior to the accident," she added tearfully.
Nditi further revealed that she had retained a lawyer to sue for restitution from Sinohydro Corporation.
"I cannot afford the treatment as I currently have no source of income. I want Sinohydro Corporation to honour our previous agreement and foot all my medical bills," she emphasized.
The contractor could not be reached for comment on the matter.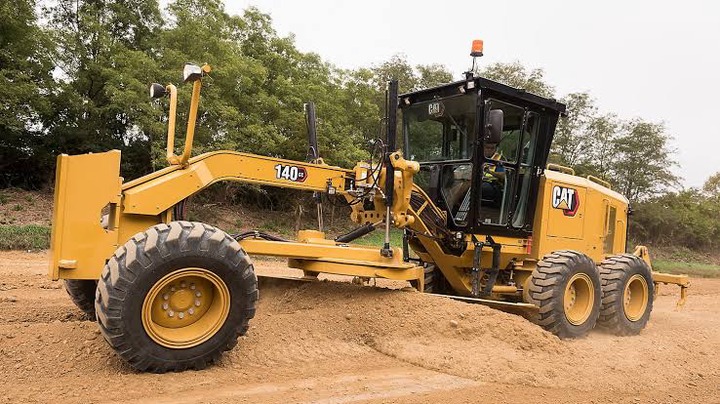 A road grader at work.(photo/courtesy)
Content created and supplied by: WalterMark (via Opera News )