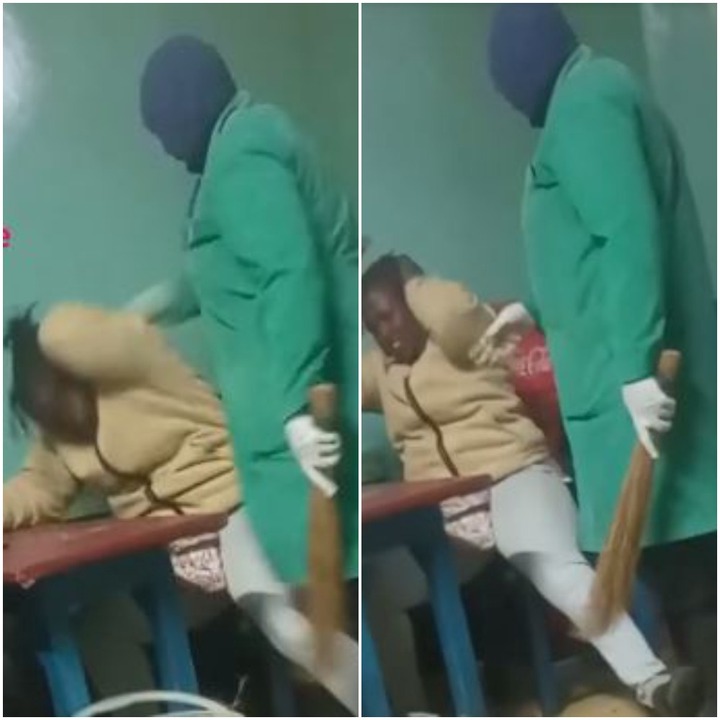 Kenyans are demanding justice for a small businesswoman who was beaten up by a fellow woman after they clashed over her place of work.
Ravine News reports that a young lady who sells smokies and boiled eggs along Sinkoro - KCB road in Kabarnet town was assaulted by a cleaner after she asked her why she does not clean her place of work.
The cleaner is said to have followed her to a nearby hotel where she was taking tea and beaten her up for showing her 'madharau'.
In the viral video, the cleaner is seen hitting the lady's head several times.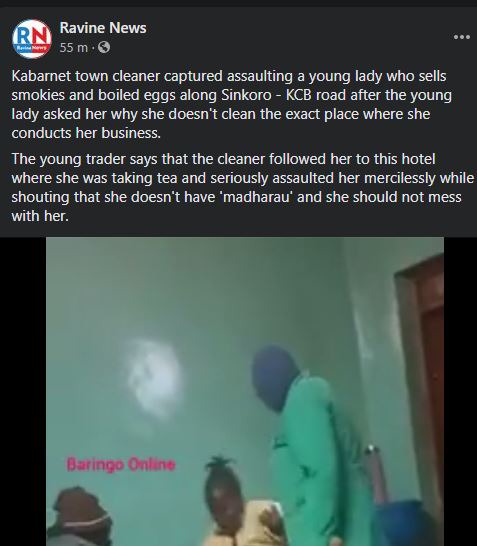 Kenyans are now demanding her arrest
See what they are saying
Bernard Kirwa: The cleaner should be in jail
Tetio Vicky: For sure she needs justice. A very humble lady areal Hustler justice for her
Mary Chesire: Quite unfortunate. The lady sitting is just watching. What became of our society? Shame on the cleaner, he belongs in jail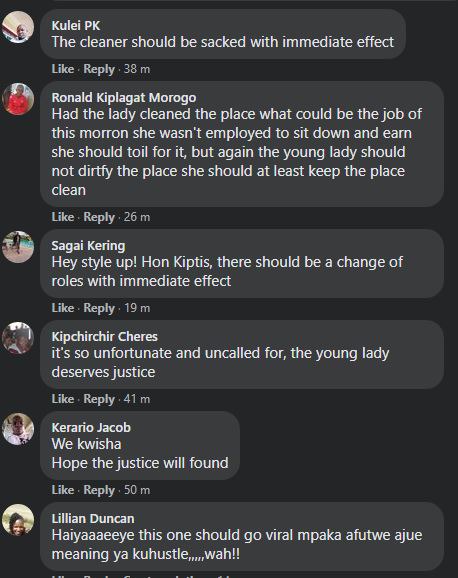 Joshua Bartunen: Should be in jail, very sad and a bad image to our county in this 21st century
Lillian Duncan: Haiyaaaeeye this one should go viral mpaka afutwe ajue meaning ya kuhustle,,,,,wah!!
Kipchirchir Cheres: it's so unfortunate and uncalled for, the young lady deserves justice
Ronald Kiplagat Morogo: Had the lady cleaned the place what could be the job of this mo... she wasn't employed to sit down and earn she should toil for it, but again the young lady should not dirty the place she should at least keep the place clean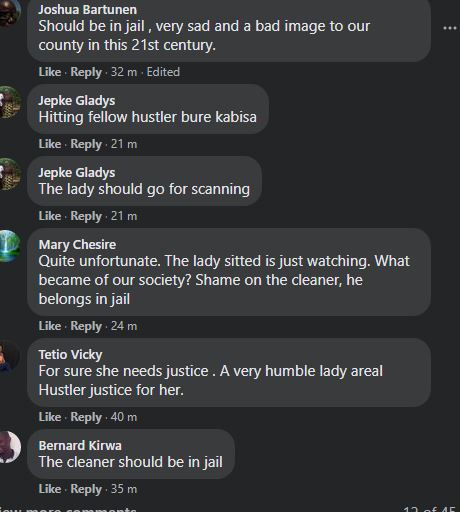 Content created and supplied by: WikiLeaksKE (via Opera News )