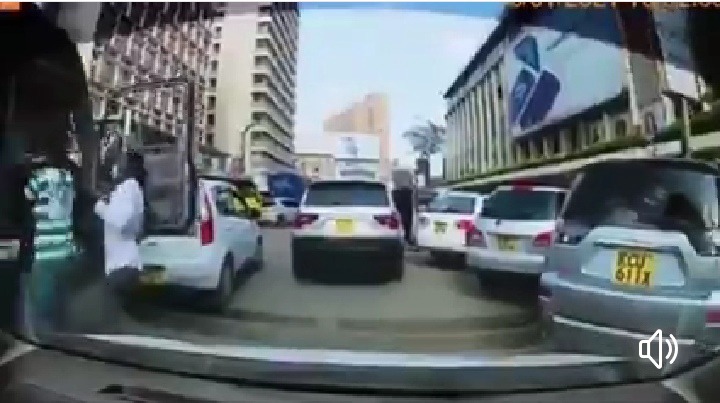 Drama ensued in the city (Nairobi) after a rouge matatu driver attacked an Uber driver who was slowing down in traffic.
In the video the rogue matatu driver ran out of his vehicle as he went ramming at the small cars door trying to hit the owner.
This angered the man who in return ran for the driver heavily armed with a pistol. Trying to hide behind the wheels the rogue matatu driver was ruthlessly attacked by the uber driver.
A motorists on the same road would later join as they ruthlessly beat the driver who had earlier attacked an innocent man.
Matatu drivers operating in the city act as if nothing can be done to them by anyone in the city.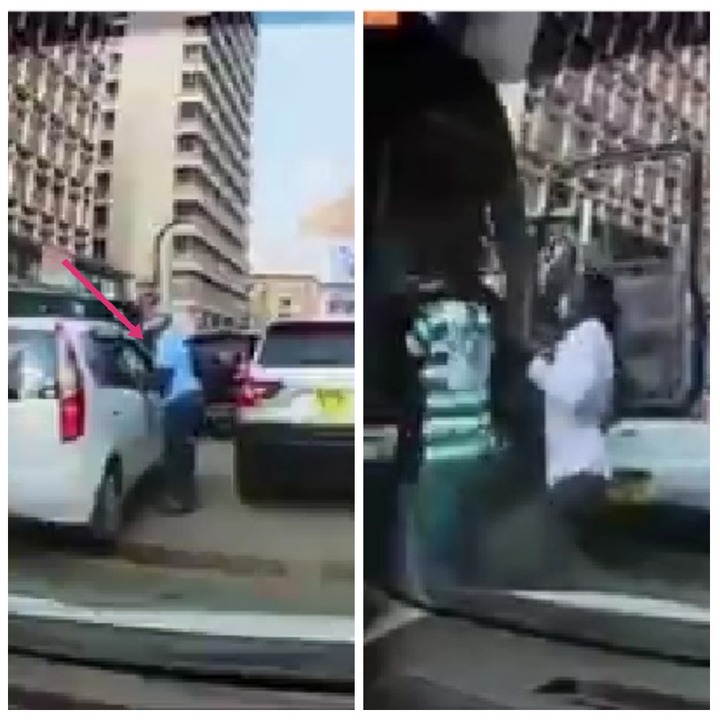 They at all times harass small vehicle as they change lanes recklessly, all in the name of making more trips in a day.
On this particular incident the driver learnt it the hard way after he was faced with a man wielding a pistol.
Many have been cautioned to stop these kind of attacks as they don't know the kind of people they are attacking.
Link 🔗
https://m.facebook.com/story.php?story_fbid=1639374689579422&id=620200068163561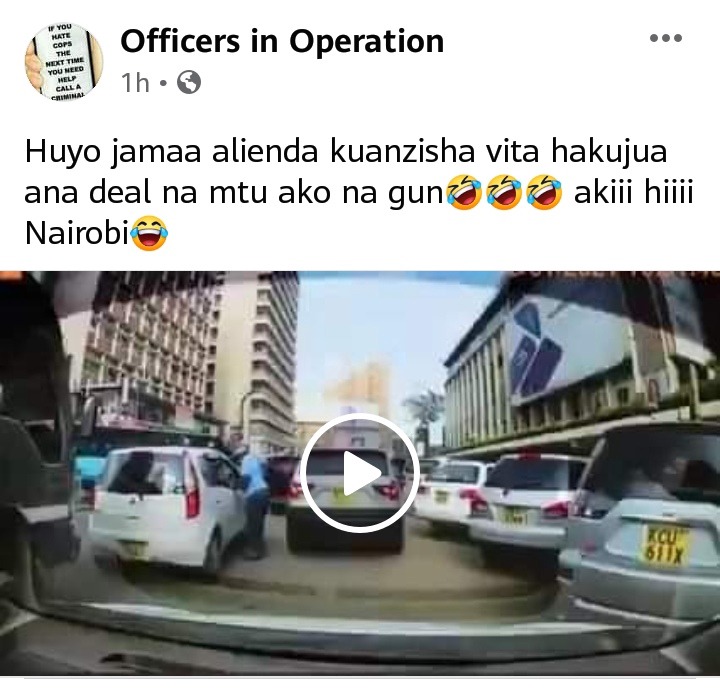 Content created and supplied by: Djrhymez (via Opera News )