A lorry carrying milk has been involved in a deadly accident after a head on collision with a matatu killing 5 people with 4 others critically injured at Nithi bridge. The driver is said to have succumbed in the accident.
The matatu which had surpassed it's passenger limit is said to have lost control as it sped through the bridge, going straight for the incoming lorry on the other lane. 5 passengers died on the spot.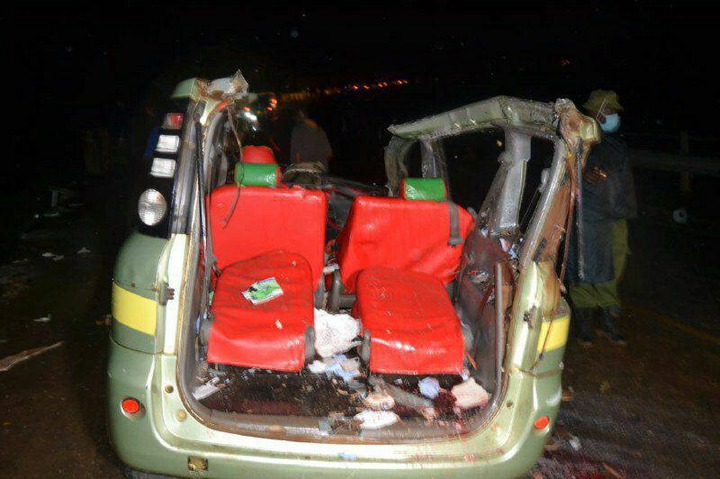 Police are on the scene and yet to establish the actual cause of the accident. Witnesses further added that the matatu was in a rush and accommodated more than the required number of passengers.
Police have advised all drivers to be very vigilant on the roads, observe traffic rules so as to ensure the safety of all road users and avoid road accidents and loss of live.
For more don't forget to comment, follow and mostly share!.
Content created and supplied by: INTRODUCTION (via Opera News )