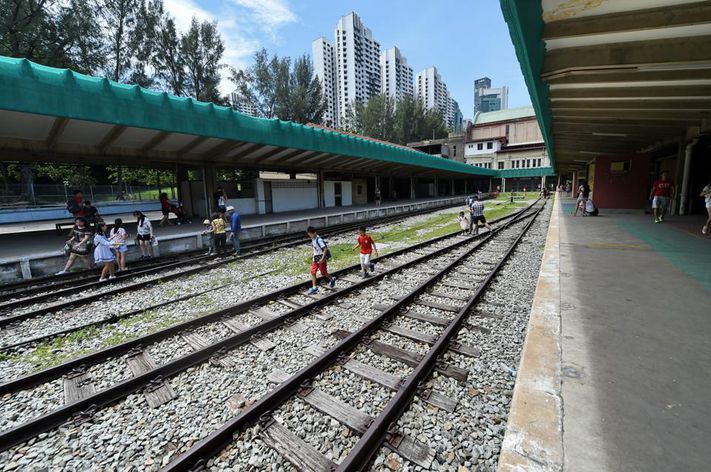 Construction of railway is a project which was first introduced in africa like 200 years ago. Railway lines are build with high standards of engineering considering that any small mess can lead to transport disaster such as accidents. First all a ground is leveled and raised up to prevent flooding.
On top of the foundation, you deposit a load of crushed stone. On top of the stone, you lay down a line of wooden beams perpendicular to direction of track. You then continue to dump crushed stone all around the beams. The sharp edges of the stone make it difficult for them to slide over each other thus effectively locking them in place. Next, you bring in hot-rolled steel rails and lay them on top of the ties, end to end.
The non-trivial movement caused by heat expansion and contraction along the length of the rail would cause it to break or buckle if any of it were fixed in place. So, instead, the rails are attached to the sleepers by clips or anchors, which hold them down but allow them to move longitudinally as they expand or contract.
The purpose of crushed stones between railway lines is to hold the wooden cross ties in place, which in turn hold the rails in place. The steel is subjected to expansion and contractions, ground movement and vibration. The stones also facilitates water drainage to avoid flooding. It also prevent growth of weeds on the railway line considering that 98% of the time the rails are always lying without any load.
Content created and supplied by: djflykicks (via Opera News )