Sometimes it is always wise to know the situation of a road or path that you are about to use as your transport way so as to avoid wastage of time. This is because in many kenyan roads, accidents are always experienced severally without the knowledge of other road users. These accidents always affect the entire route hence causing stoppage and also a long jam.
Through a road safety group known as Expose Rogue and killer drivers kenya, a facebook user by the name Omwami faulu has alerted drivers to abandon Donholm Lungalunga road because of the situation right now. A trailer carrying a container has blocked the road after the container accidentally fell off from the backside of the trailer as it was negotiating a corner.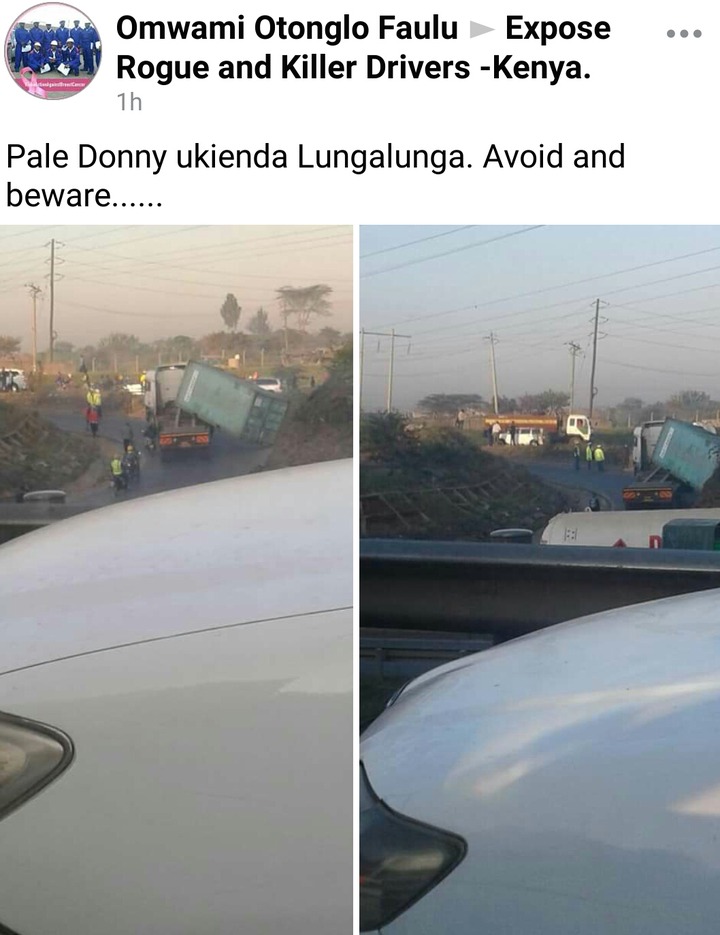 (Photo| courtesy)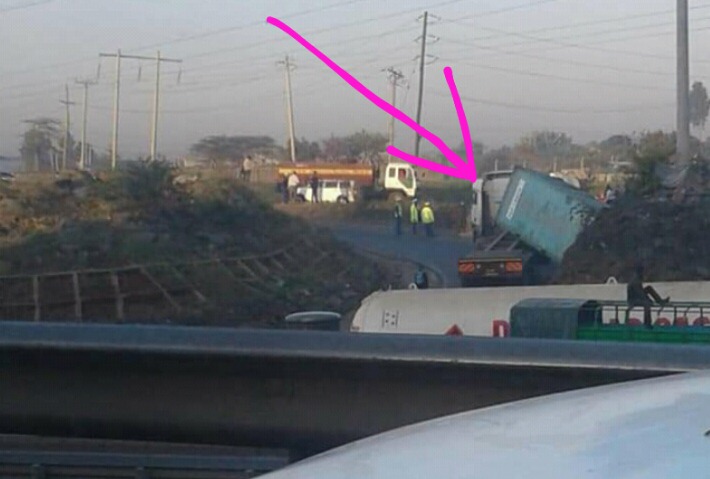 (Photo| courtesy)
All drivers using the route should therefore be aware and avoid the route or look for an alternative as the situation is being sorted out. It is therefore a plea to all drivers that in any case you find an unusual situation in any route, make it wise alerting other drivers too.
Content created and supplied by: Obedee (via Opera News )