The very fatal accident has occurred along Nakuru-Nairobi Highway at around 1pm local time. According to the eye witnesses, the car swiftly crossed the road some few metres away from Lari Level 4 Hospital, Kiambu County.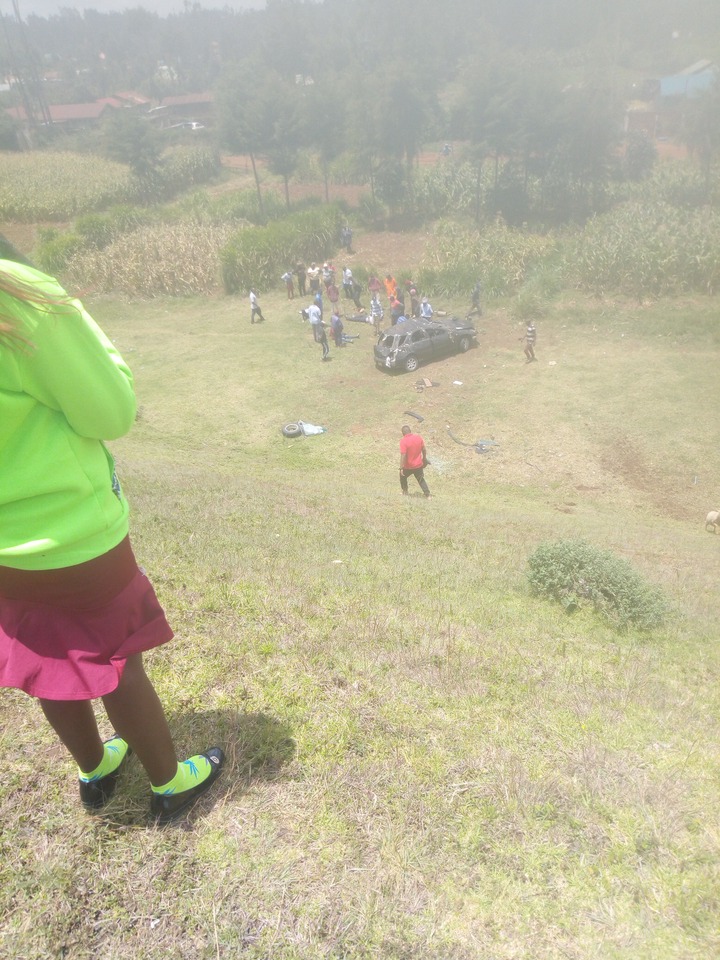 While in confusion, the local people of goodwill ran at the scene to offer simple first aid to the victims. The Subaru which rolled off-road sometime before crashed beyond identity ejected the driver through the window.
By Good luck, the Nakuru County Hospital Ambulance which was just passing stopped and took the body of the driver together with those two others who survived the injuries.
The police officers had not reached at the scene to probe the exact cause of the accident though the OCS had been contacted and promised to arrive immediately.
In recent times, there have been increased accidents on the road which have claimed many innocent lives. Drivers are therefore advised to observe safety measures and etiquettes while on road.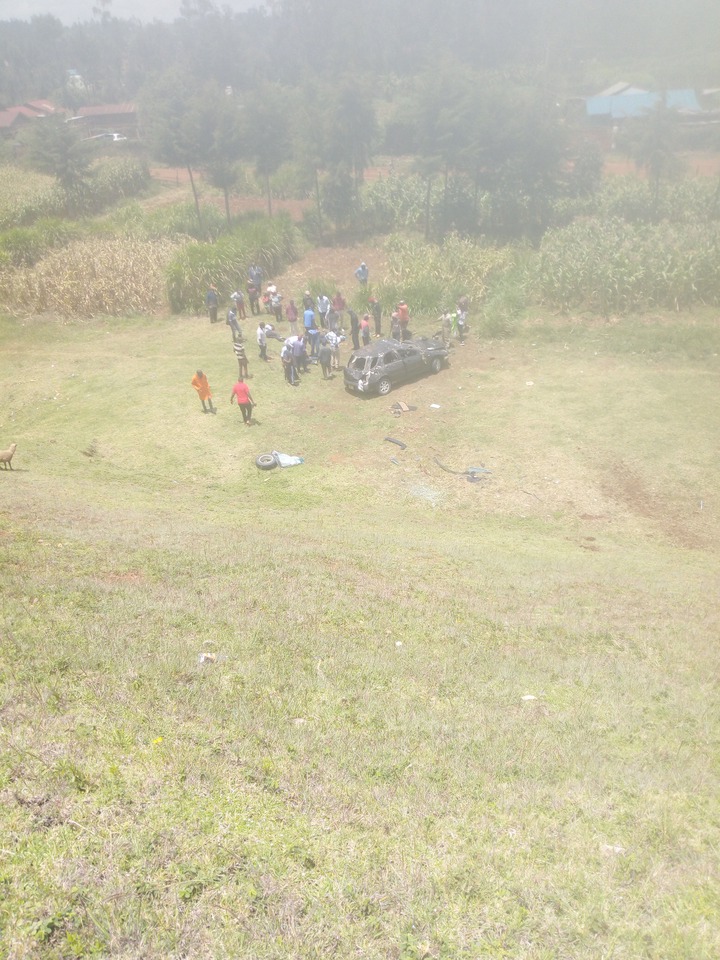 Content created and supplied by: MasterWriter_1 (via Opera News )