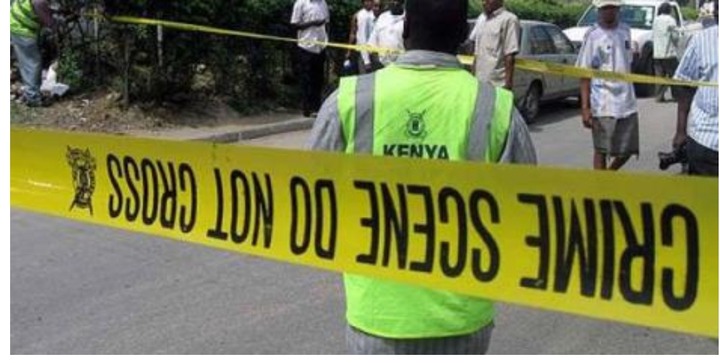 A fifty two years old man has a thirteen years old daughter who was allegedly involved in a love affair with a class eight boy from chemego primary school aged seventeen years.
The old man assaulted the class eight boy claiming that he was a bad influence to his daughter, leaving the boy with lips, cheeks forehead, and legs injury. The boy was rushed to vihiga hospital in kakamega county where he reportedly died while undergoing treatment. All this is according to a statement given by the DCI.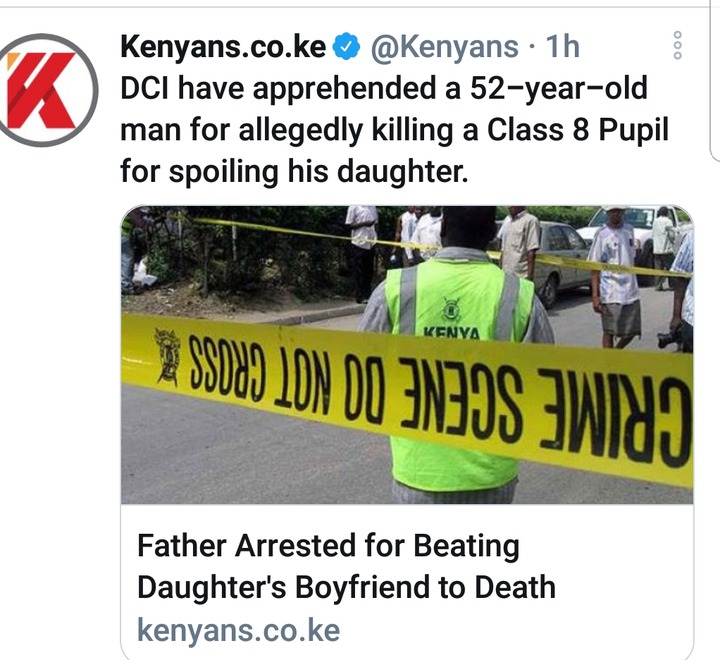 The suspect was arrested and is under police custody. He is to remain in custody pending arraignment in court.
Such crimes should be stopped and luckily the DCI has a hotline that is completely free to help report crimes anonymously. The number is 0800722203. Kindly call them if you notice any crimes. This will help save such situations before they get worse, i.e death occurs.
Content created and supplied by: Kezz96 (via Opera News )