Death is sometimes cruel and painful as it takes the lives of our loved ones leaving a gap in our heart that can never be filled, but we always try to live with the memories. However, it is an inevitable event and a respecter of no man as it takes the lives of both the rich and the poor. The unfortunate thing is that we can never know when,where or how it will come knocking at our doorsteps.
It is so painful and indeed sad as another famous political leader Joshua Kutuny has been thrown into mourning. This is after a loved one succumbed to death. He announced the sad news on his tweeter account. He tweeted,
"I convey my heartfelt condolesences to the entire family of my former High School teacher (Suwerwa)and the immediate Principal Sikusi Boys High in Bungoma the late Charles Mwaria. 
The late Mwaria was a great educationist who mentored many students throughout his teaching career. https://t.co/B4a9ZzofY2."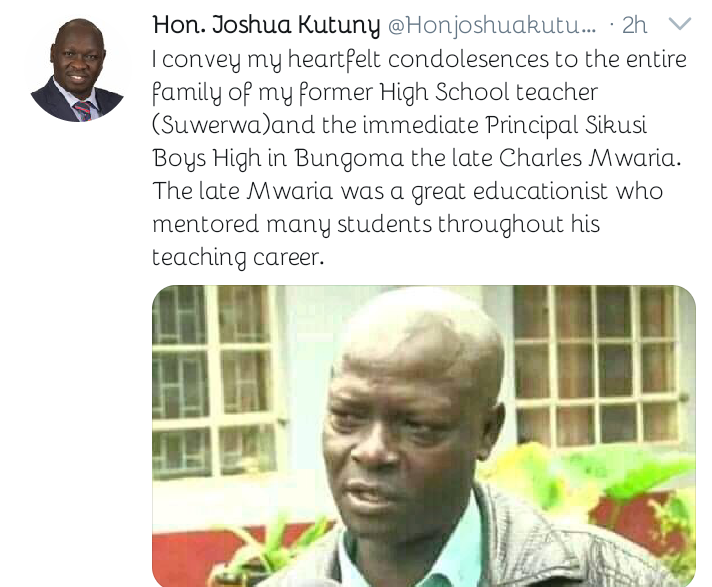 We send our condolences tot he family members and close friends and we pray that they find strength during this hard time. May his soul rest in peace.
Content created and supplied by: SnipperbossVee (via Opera News )