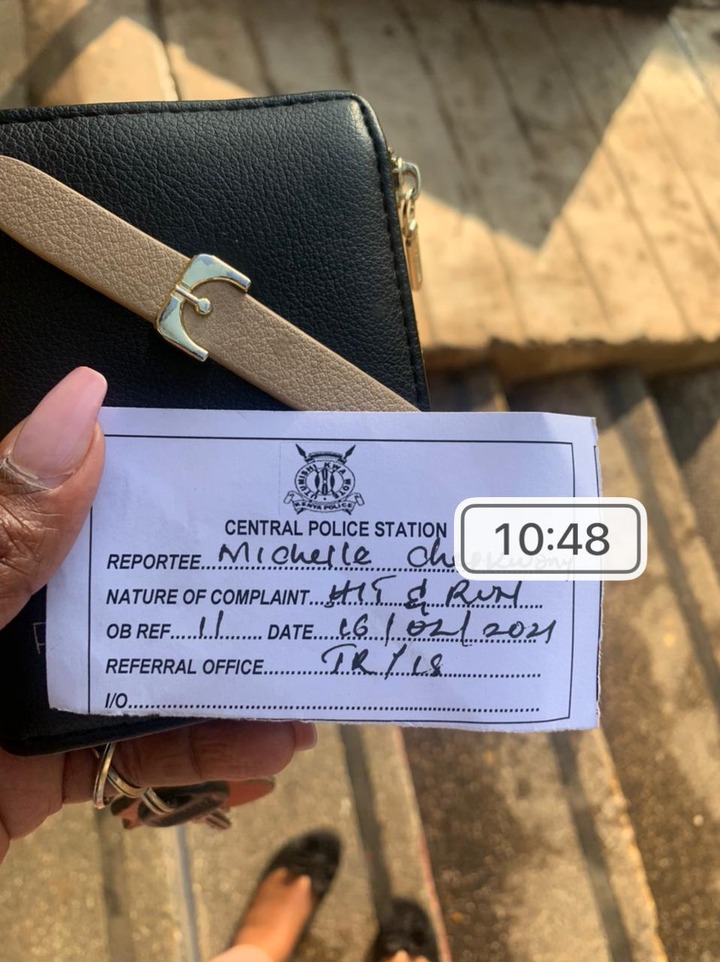 The OB Number of the woman hit by the said Probox.
Kenyans online, best described as online DCI have now been tasked with locating a Probox that was involved in a hit and run collision with a woman identified as Michelle Chepkwony.
According to Michelle, who reached out to the Motorist Association of Kenya, which an umbrella driver and vehicle owner advocacy body registered in republic of Kenya used to advocate for best transport policy, wanted their help in finding the blue Probox which hit her early Tuesday morning but never stopped.
"Michelle Chepkwony. Hi, I kindly need your help. To track down a blue Probox that hit and run me this morning on arboretum drive. Please ask on MAK if anyone knows the owner or can help me track down the owner. Thanks," wrote Motorist Association.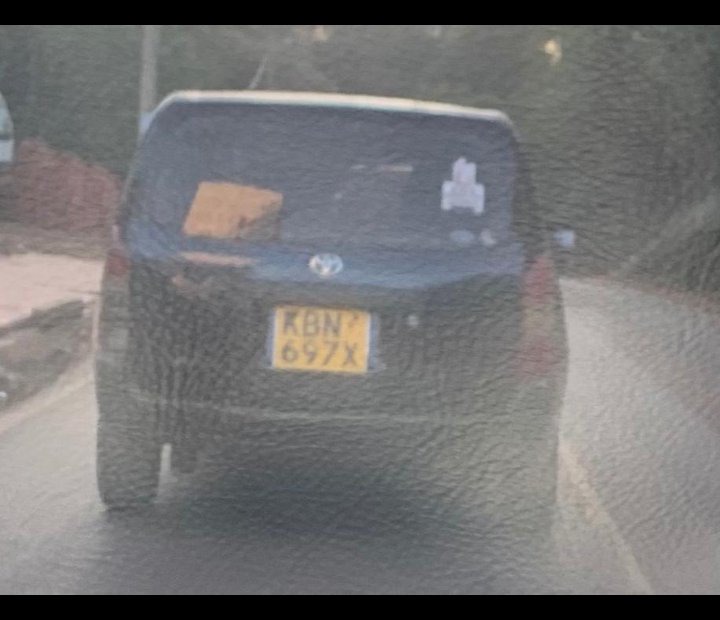 Here is the Probox that hit and run over a Michelle.
After the incidence, Michelle reported this matter to the police and was given an OB Number as she awaits help in finding the owner of the vehicle or the vehicle itself.
With online DCI on the look out, the vehicle will soon be found as they have done this work whenever called for help.
Kenyans on social media are the best when it comes to locating lost or people who don't want be found.
Michelle did not disclose whether she was hurt in the incidence or not. However, she seems fine since she did not bother to let Kenyans on social media know of her health after the incidence.
Content created and supplied by: WawireCornel (via Opera News )