Kenya police officers were discouraged from sharing their funny and sensitive photos online while in uniform for several reasons.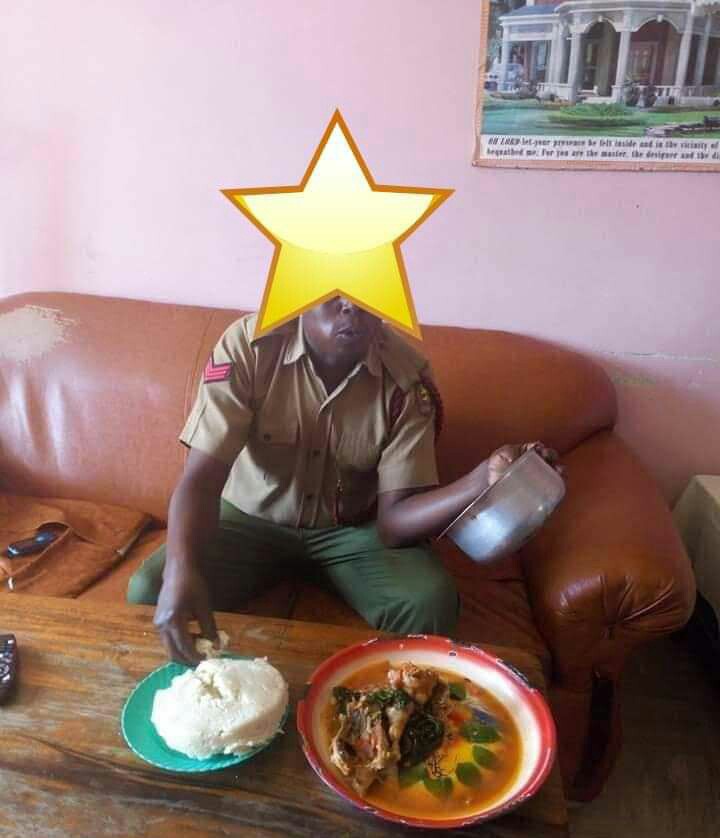 This comes hours after a photo of senior police officer while he was eating surfaced online surfaced online raising eyebrows among Kenyans online.
According to the source a similar photo may land an officer to indiscipline cases and even cost him|her. There are incidents where civilians related to police officers take their police uniforms unaware and ended up landing them into problems.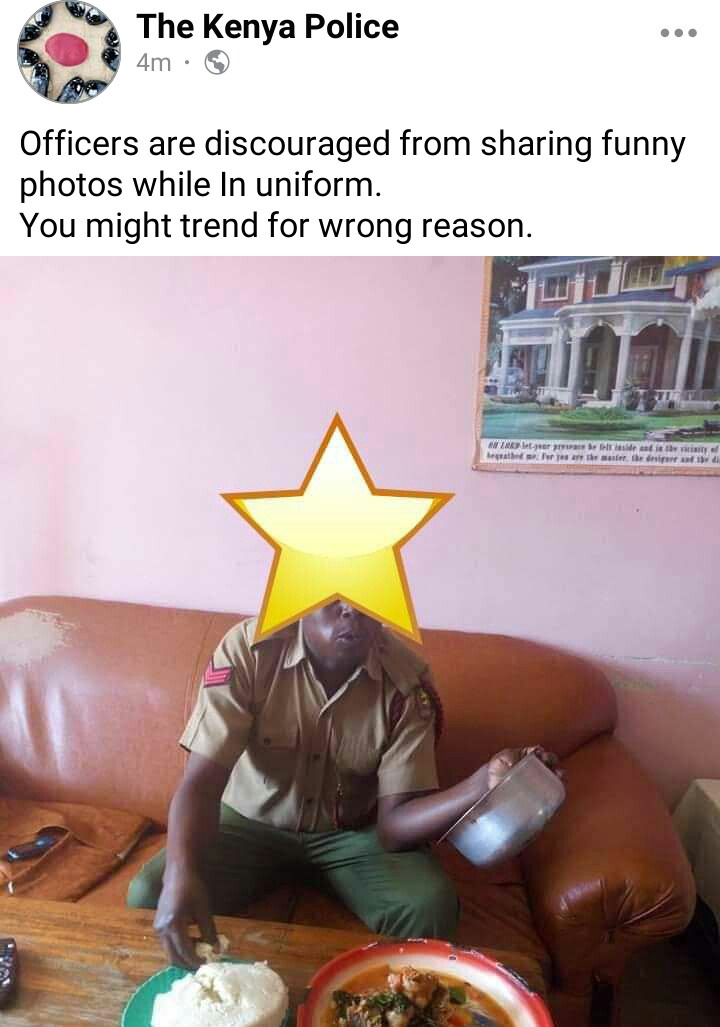 National police service is a force where discipline is a core Paramount all the way from the recruits to the graduated officers, there are several punishments that those officers found guilty go through such as imprisonment.
There are also rules and regulations that govern while in line of duties, not only police officer but also Kenya defense force officers. Kindly share the information widely so that it can reach to those concerned.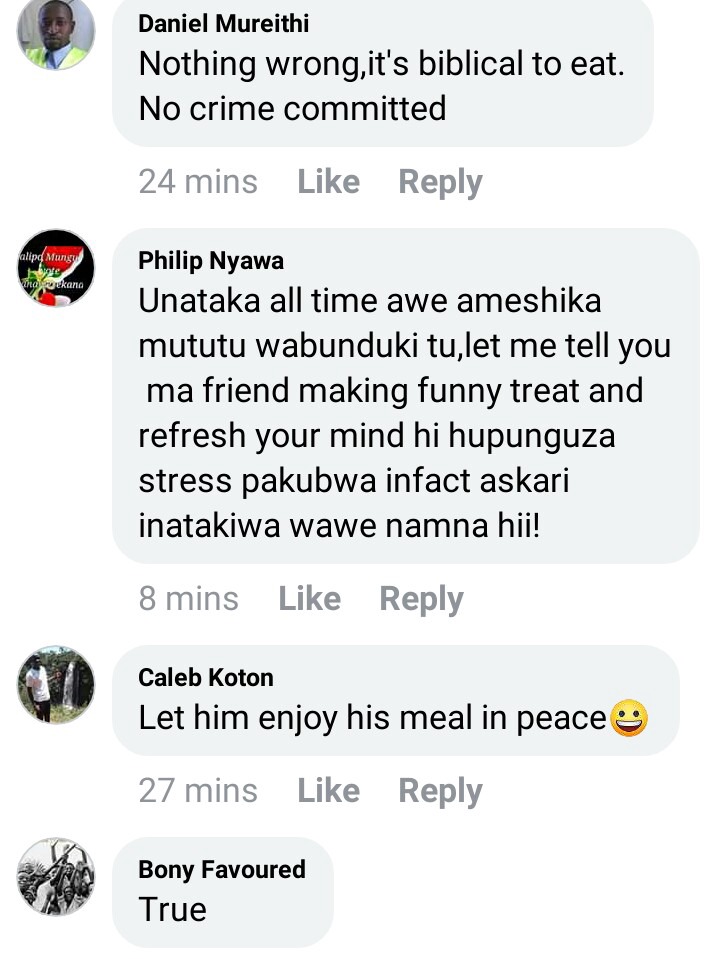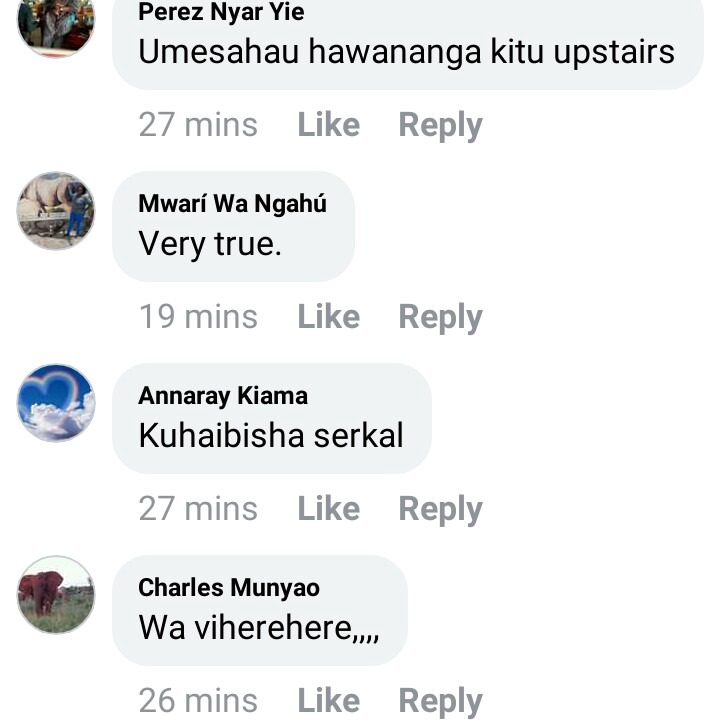 Content created and supplied by: MissedCall50 (via Opera News )