Follow me for more 😍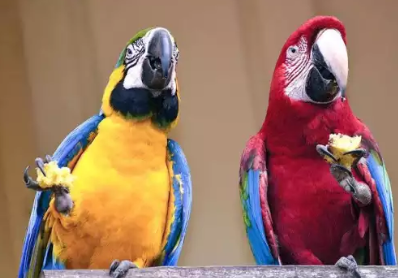 Parrot, an interesting bird that talks like a human but how does it talk?
Parot talks by adjusting the air that move over their syrinx to produce sounds. The syrinx is found at the site where the trachea split in two both longs.African Greys parrots and some of the members of the Amazon family are specially good at imitating people' s sounds and words.
It will amaze everytime you see a parrot with no lips or teeth talking. In fact Greys are particularly good at imitating human voices. They could imitate to perfection.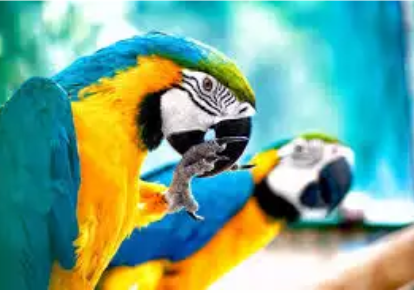 Kindly share this article with people out there and don' t forget to follow me for more interesting updates.
Why all know the reason why human talk but what reason must a parrot have to talk?
The parrot family known as Pssitacines and the song bird family called Passerines use their sound to court, warn and to talk with their nestlings and most of the time to defend their territories.
Most of the well known domesticated parrots are only a small number of generation removed from their wild family.
Parrots make varieties of sound. Some of these sound are pleasing to our ears, sometimes they are used in music. And they perform to expectation.
Some produce sounds, just like the shriek of the Macaw or sometimes the Cockatoo family and some Conures. These sound awful though. Cockatoo are especially bad in producing sounds.
Majority of wild parrots use whistle, chirps and sometimes squawks to communicate with each other. But the question is how can the descendant of these birds manipulate the sounds into identifiable human voices. Therefore scientist have started several researches to find the mystery behind this. This has really brought so many confusion to the world of science.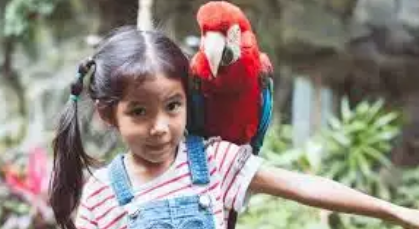 If you find this article fascinating and educative kindly share with people out there. Also don' t forget to follow.
Content created and supplied by: Lee_Frida (via Opera News )