Infidelity inrelationships in 2021 is not a not expected.
Cases are piled up in our courts of a partner trying to negotiate His or her way out of a marriage after the partner went against the oath to remain faithful till death do them part but a man decided to use the same court that would have callled of their marriage as his defence after he was caught red handed.
Netizens were asked by local blog mpasho to give the I experiences wit cheating partner s and how the partener tried to unhook him or herself, "Have you ever found women's clothes, shoes, bags at your man's place? And what did they say', the response was hilarious if not sad for some who had such blatant lies thrown at their faces.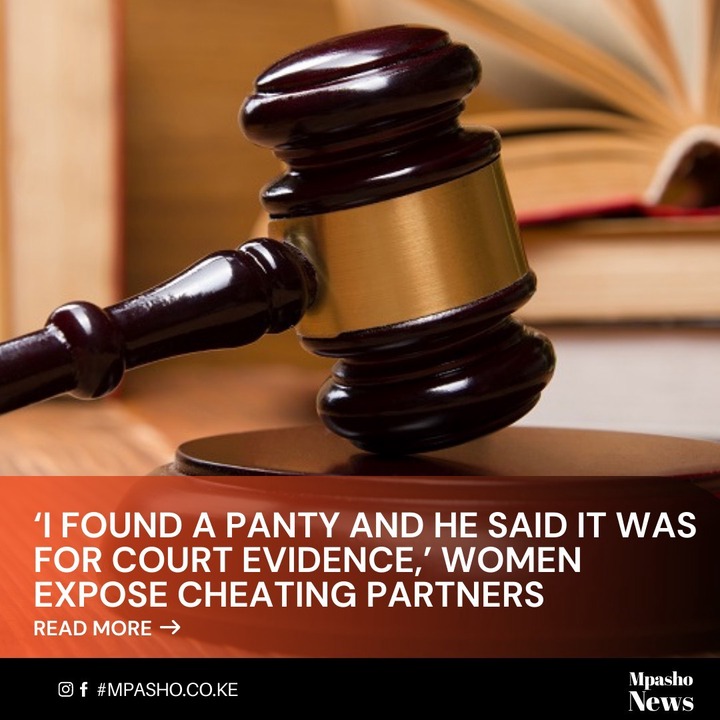 Women shared their experiences and one wrote, "I SAW A TORN PANTY IN HIS CLOSET AND HE TOLD ME IT WAS EVIDENCE FOR A CASE THAT WAS IN COURT AND HIS BROTHER SUPPORTED HIM."
Content created and supplied by: fortune_omosh (via Opera News )