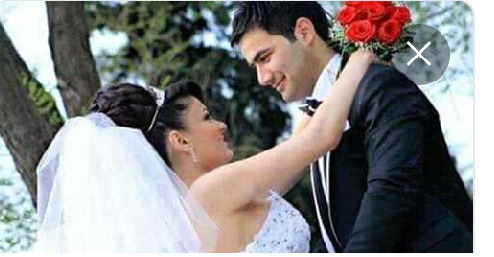 Marriage is something that is ordained by God himself. Its the sweetest thing to be enjoyed by a couples here on earth. But this is only made possible if you only find your true love and soulmate. You will have the best experience on planet earth. However there are those who are not bless or rather do not like to be in marriage and prefer living alone due to there many reason well known to them.
in today post on Thriving couples KE, one man by the name Sam David, question the married people on why they tend to divorce thinking that wherever or whoever they are going for are the best?
He also add that the grass you see greener on the other side could be growing on sewer. Unless you life is in danger the rest can be worked on. Never be quick to walk away.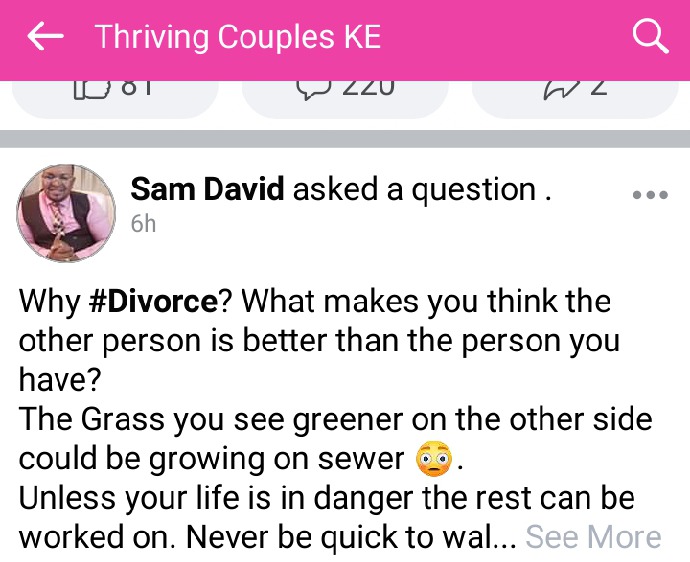 I know for sure, everyone will agree he is saying true things and everyone should follow this advice and live happily ever after, than to divorce one another on bases that I don't love her or him anymore.
What's your take in this? Give your feedback and remember to share with other too. Meanwhile thanks a lot for your time.
Content created and supplied by: LizzyMama (via Opera News )