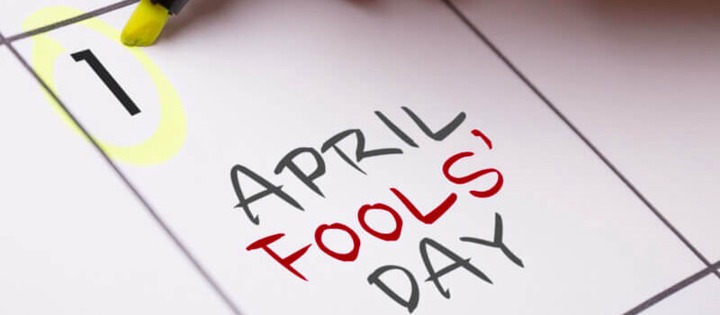 April Fools Day has been observed by many different cultures and countries across the world. This day is celebrated on 1st April of every year. On this particular day, people play practical jokes on others only to shout "Happy fools day" at the end of the joke or rather, the harmless prank. Many people, including me, has on several occasions fell for this regardless of how much convincing we do while transitioning from the 31st March to the 1st April. Like today for instance, I was very awake on 12 midnight and wanted to prank some of mines but then I held back. In the morning however, I was really blown out coz I was fooled! How does that happen? How did I forget so fast? Anyway, let's try to understand this mystery on how April Fools Day came into existence.
To understand this, let us back date to 1582 when France , Europe, switched calendars from Julian to Gregorian as it was called for in 1563. In the Julian Calendar, April 1st marked the new year with the spring equinox and in the Gregorian calendar, new year was marked to start on 1st January.
Those that did not get information on time or rather did not recognize that January 1st marked the start of the new year, continued with the new year celebrations lasting through from March's last week through April 1st. These people were made fun of and were called "April Fools". The mocking incorporated having a piece of paper with a fish drawing on their backs and being referred to as April Fish which stood for young, easily caught fish and a gullible person.
Now you know one of the theories , among many, on how the day came to existence. This was a good read, right? Show some love by liking and sharing.
Content created and supplied by: Rose.Nkatha (via Opera News )