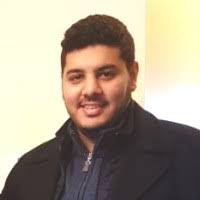 Naeem Balala is son to Tourism Cabinet secretary Najib Balala. He is a family man having married way back in 2015 to Safiya Omar daughter to a prominent Kenyan lawyer in a wedding ceremony that was attended by powerful personalities in the country including president Uhuru Kenyatta. He is brother to three other siblings owing Balala has four children.
According to his LinkedIn account Naeem is a sales and marketing manager with vast experience. He is as well one hardworking gentleman determined to achieve success through effort strive and determination and boasts of nothing despite having a powerful father.
Naeem Balala however keeps matters his private life largely private and completely off public limelight. He has ensured that matters his family remain just private for her own personal reasons owing really not most people want to have matters their family into the public radar as that can really derail their success dreams.
Naeem Balala is a person who has largely avoided politics despite him being a son of a former politician and as well a powerful political figure in the history of kenyan politics. His determination is to see his family succeed in their endeavours.
Naeem Balala is only focused in matters his prosperity and success as well matters his job as a marketing and sales manager. He would want to succeed in that field as it entails his profession as well passion and dreams in life.
Content created and supplied by: Onestrong (via Opera News )