A mother has finally found her son in Nairobi CBD after he had disappeared for three years from school. He was a student to university of Nairobi when he became mad. He left school and go away to start staying in town without telling anyone including his parents. Family members were left in wonders because they could no be able to trace where this boy was living.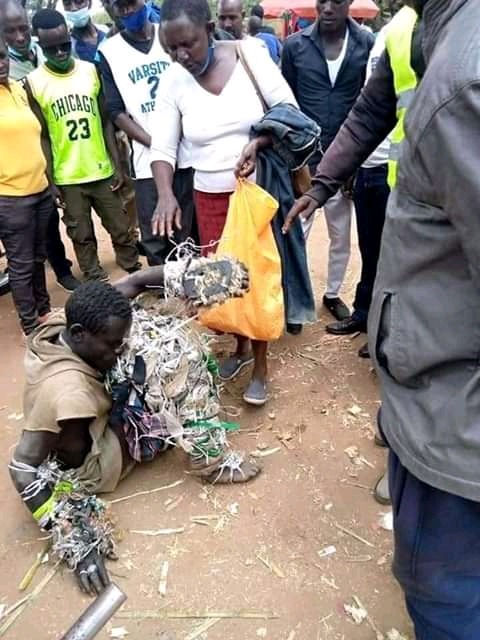 Here mother was surprised after long period of time searching her son. This was so amazing as she spotted her son in Nairobi CBD wearing rugs being totally mad. Every parent has love to his children hence no parent can feel free when there children are suffering. This was a clear indication of mother love.
This has raised a lot of discussion among people in Nairobi who were there. Every one could just wonder after hearing that story,life does not change some one but things around you can turn your to someone else.
Content created and supplied by: Ridgeboy (via Opera News )