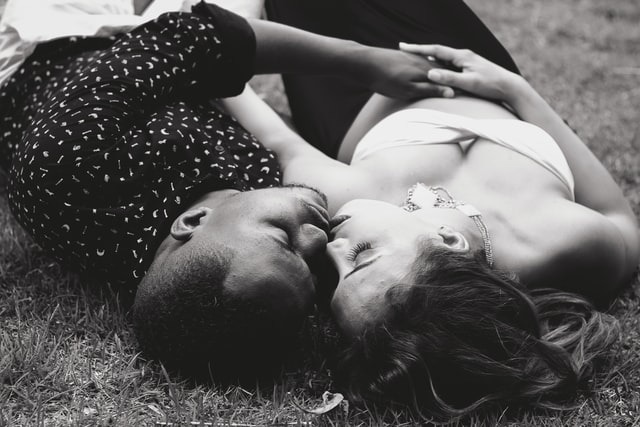 Talking to a woman can be totally nerve-wracking. It doesn't matter if its a first date, or if you're approaching someone that you like and have just built up to courage to go and say hi. You worry about everything from what you're wearing to what the girl might think, but fail to put any thought into the most important part – what you're actually going to talk about. 
There are many ways to approach a woman, without looking like a fool. But first always be lined up for rejection. Not many people are in the mood to talk in this day and age.
1. Have confidence; not pride. Confidence is attractive, women detest pride.
2. Women are visual too, look good; it doesn't have to be an expensive look, but look neat and attractive.
3. Have a good-looking profile picture on social media. It shows how you view yourself. Having a picture not your own makes a woman question you.
4. Request for her phone number, don't demand it. If you have captured her attention, chances are, she will eventually give you her phone number; give her time.Make use of her phone number. Call her, ask her when is the best time to call her, send her messages, chat.
5. Keep your focus on her. Don't make her feel she is competing with another woman yet you are the one who is coming on to her. Don't go liking and commenting suggestively on the pics of other women, don't flirt with other women, don't make her feel your chat with her is disrupted because you are giving attention to other women.
6. Take her on dates on days and venues convenient for her. Her comfort is key, that's what a real gentleman does. Go at her pace, no pressure.
7. Let her miss you. Yes, you are growing fond of her but sometimes deny each other the chance to talk and meet so that she appreciates your value. This also shows that you are a grown man, you are busy building your life and vision, that your life is not just about her; you are not putting your life on hold just because you've found her.
8. Be honest and real about your intentions. Be serious with her now that you have her so fond of you. Don't lead her on then leave her hanging; her focus is on you, focus on her.
And there soo many hacks to win her share your hacks that i didn't mention in the comment section please
Content created and supplied by: Wylies (via Opera News )