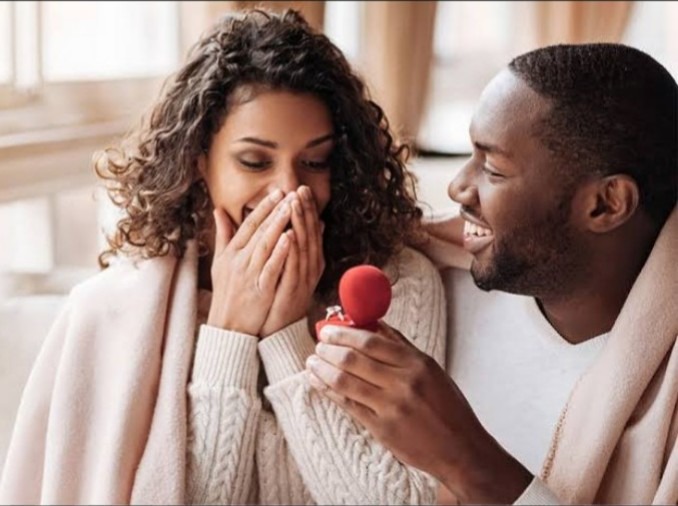 You may agree with me that men were rather more sensitive than even women as often held to. I first met Phanice on my journey to Ol Karia. I had just graduated with a bachelors degree in Energy Engineering from Kenyatta University and was then headed for a job interview with Ken Gen. I still freshly recall how my entry into City Hopa had let me to seeing a being I might never have wished to lose at all costs. Phanice was already occupying a seat adjacent to the window and I came right beside.
"May I sit the other side please?" I was unluckily nursing a respiratory problem and so had wished to position myself in easy rich of fresh air. I explained all these to her and good enough she actually minded it not. Oops! I never greeted her. Too bad.
"It's fine bro," reacted her.
In addition to her nice looks, Phanice had already introduced me to a leaf of such an understanding lady with a soul probably more caring than Tabitha's. Would I make it in time? It was still early morning and we two were barely a kilometre off the Nairobi CBD. For good reasons, I took it a chance not only for mere introduction but also both appreciation and appeal. The lady was cute! Whereas light skinned ladies surely remained my type, Phanice's beauty was just triple more bewitching. Good height, perfect size and soft voice. Even both her eyes and teeth, a gap in between, were seldom opposable. Kayne was finished!
"I'm Kayne Kawika. Now headed to Ol Karia." From her looks, I never even had to add much. The lady was already in too. Well, I still did, so to at least earn a few gangster points. Engineers were known to be gentle beings of great reputation. How about me anyway?
Phanice was already employed and was even serving her second year as an accountant with JAP Insurance. She was most likely on a sent mission herself. Meanwhile, our conversation had grown so deep that she actually offered to stretch past her destined stop, just to escort me ahead. I may not have to add more as to what occurred after, at least till we officially became lovers. So good it never took long. We really just wanted it.
Even after I supposedly had my dream love however, time kept proving us wrong – day by day. One, Kayne was extrovert and Phanice hated it with passion. Two, I had a lot of friends and cousins whom would occasionally check on me even when she had actually come over. She never liked it. The worse of it all, a third one, she loved to spend on me although I never wanted it myself. Such a move to me had rather let me feel demeaned than adored. Why would she buy me clothes, pay my rent and even food? My own father's teachings would not allow me stay peacefully.
It was during this trying moment when I came to learn of her younger sister Jane, then still a fourth year student at the University of Nairobi. Hers was commerce. Coming to external beauty, Phanice was more. But Jane's heart most pleased me. She was rather more accommodating and talkative than Phanice. Not so long after knowing each other, she was already warm with my own family members and a few friends – the trait I most liked her for. What might she have been up to? Whereas she hardly spent on me, she never liked my own gifts either. It is roughly a year since we met and today I thought of letting her know my honest feelings. As usual of her, Phanice remains in the dark and is yet to learn anything. After all, she personally made us feel such free. 
Content created and supplied by: Ken-Ooko (via Opera News )